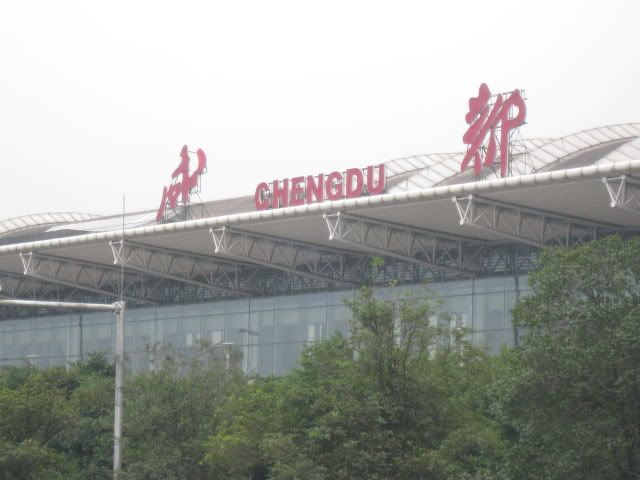 it has been more than 10 months since the
last Amei show
!
I didn't know how much I missed her voice till I heard her sing live again :)
The only word to describe the feeling is a very warm, sighing :
... Ahhhhhhhhhhhhhhhhhhhhhh......
as i sink into my seat and enjoy.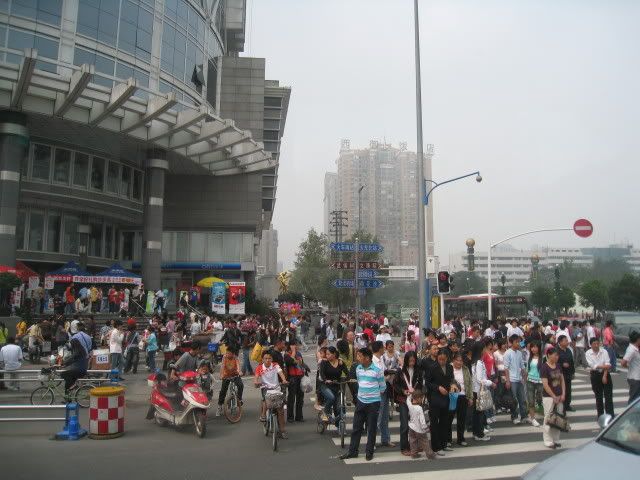 It was National Day/weekend for the PRC,
so everyone was out on a holiday mood.
stadium we performed at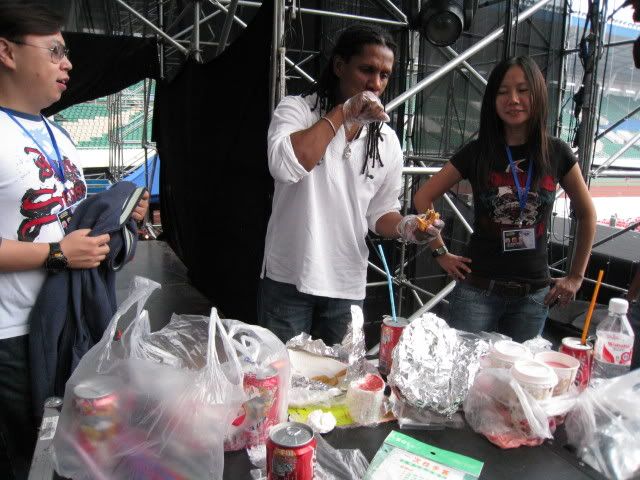 our burger takeaways come equipped with disposable plastic gloves.
it was very classy.
the milk scare in China is rife amongst us -
and of course our milk tea had to come in a ridiculous strawberry flavour
in a carcogenic-nippon-coloring-infused paper cup of goodness.
and tomato sauce in neon.
NEVERTHELESS!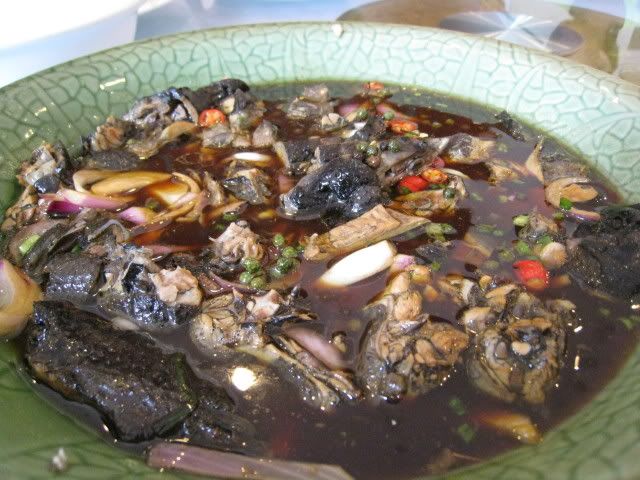 Chengdu is pretty famous for good food, the birthplace of Szechuan cuisine.
This chicken has typical 花椒 spice that is numbing, but tasty!!!
we move on and do our job.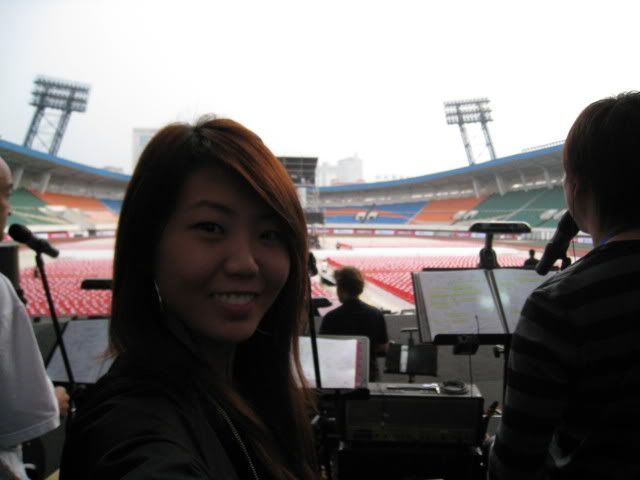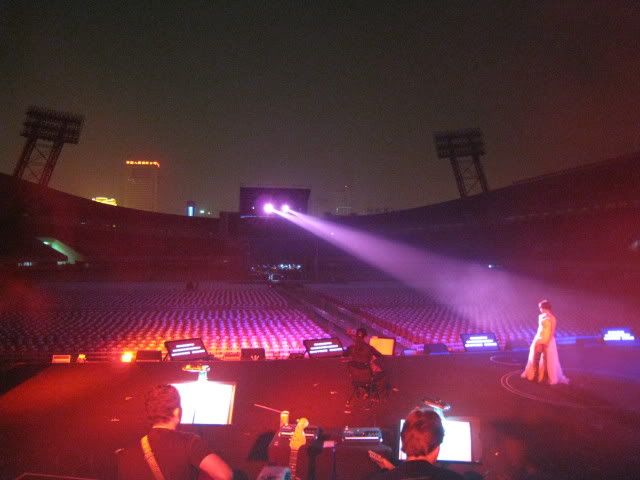 tattered reference picture taken for the stylists during our first fitting of our costumes.
is it the hair? is it the age?
i look unbelievably dolly.
i am so so sooo glad i invested in my wide angle Canon.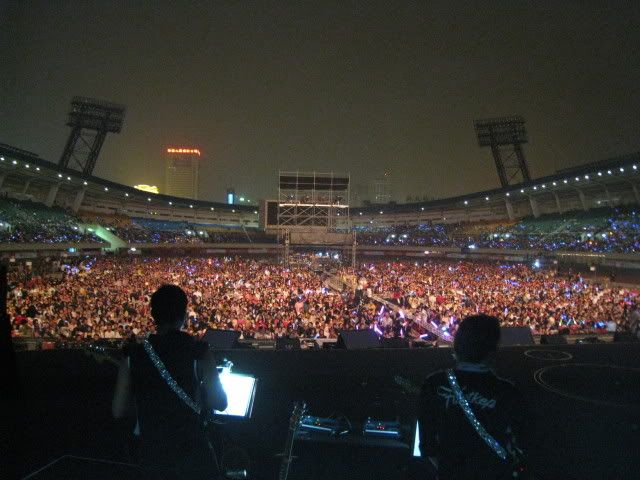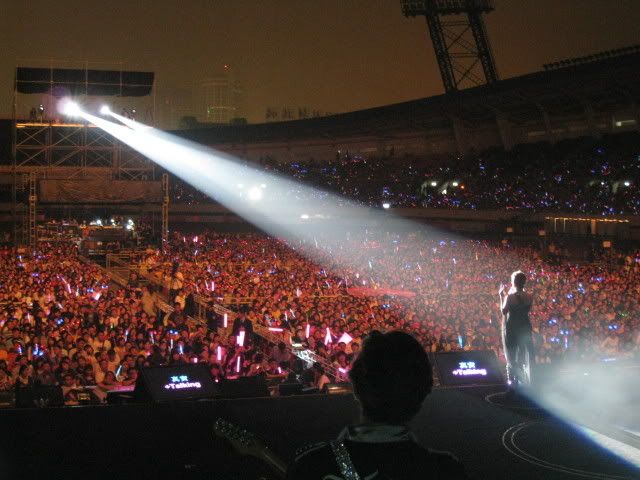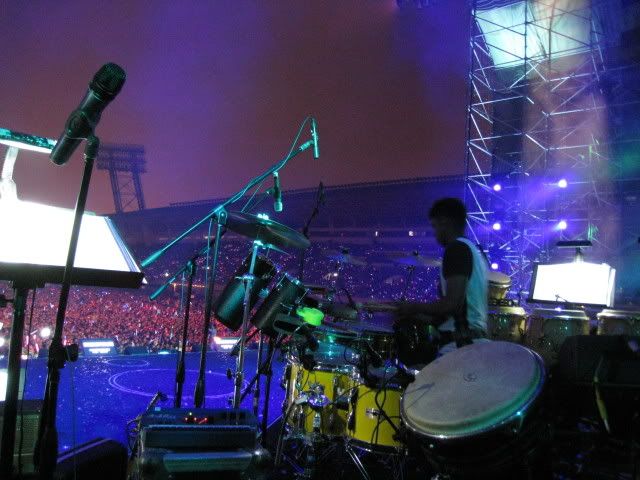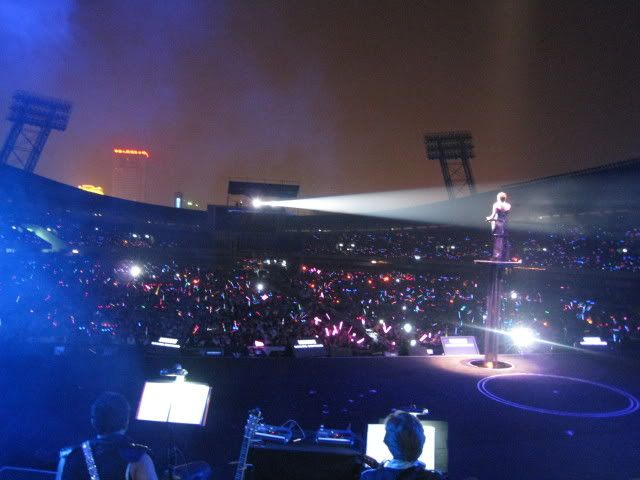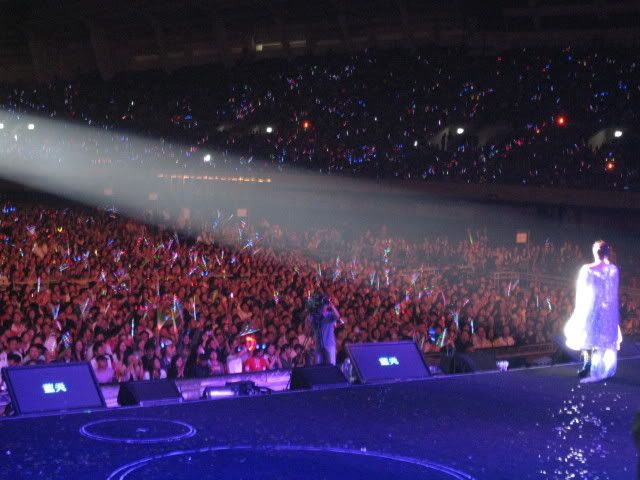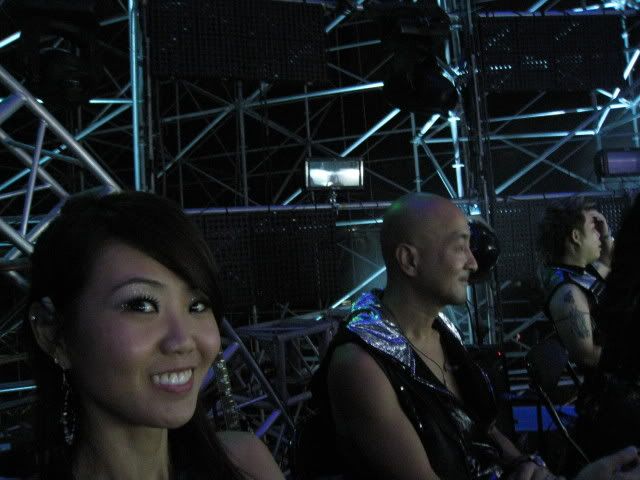 after show...
this is the price of entertainment that i have to pay.
the sequins on my dress are merciless.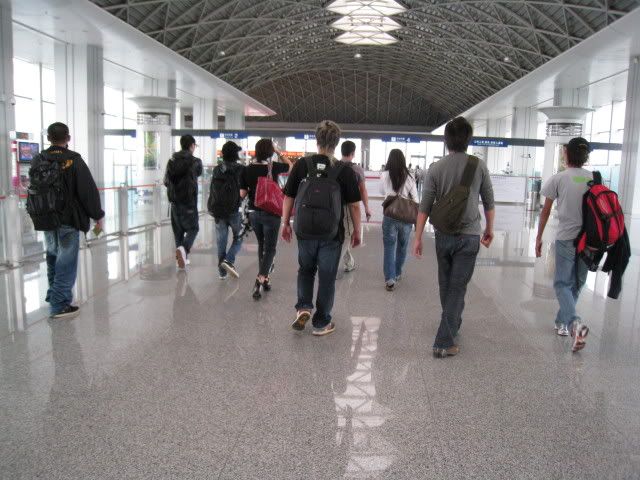 the entire troupe leaves on different flights - but all toward Singapore -
the show in my hometown is the very next day!
we shared the same flight as Amei - spot her!