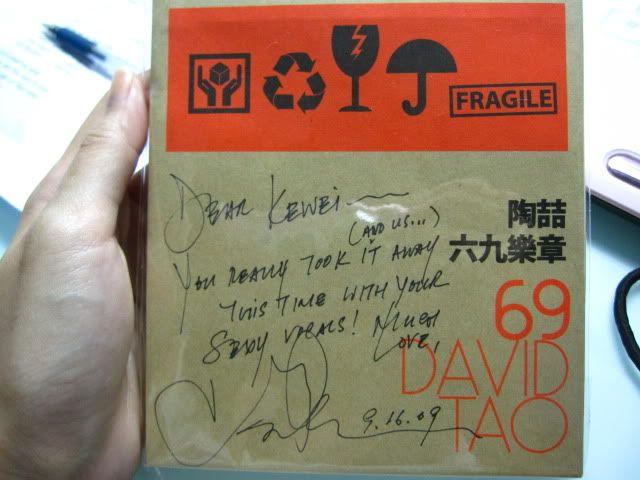 incredible album, i must say.
it felt like an adventure, and i was found myself both amused and humbled, by the creative ideas behind it, and by the amount of effort and sheer work put into the album.
Check out
www.youtube.com/D6T9TV
for more behind-the-scenes production of this album...
i learnt to appreciate the intricacy of the music more than ever, and looked out especially for the instruments used. :)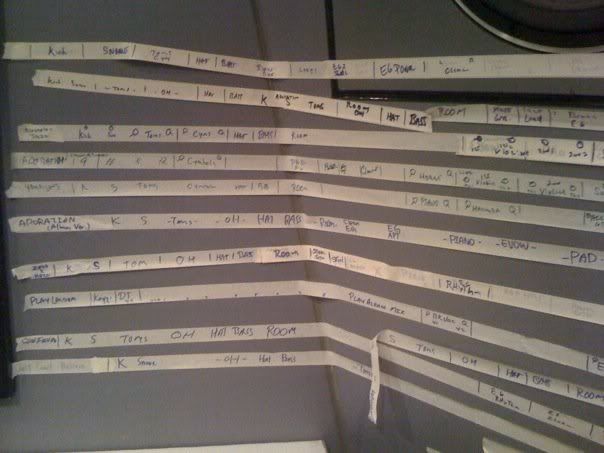 strips for mixing...
these masking tape strips are laid down on the mixing board to label the tracks in each song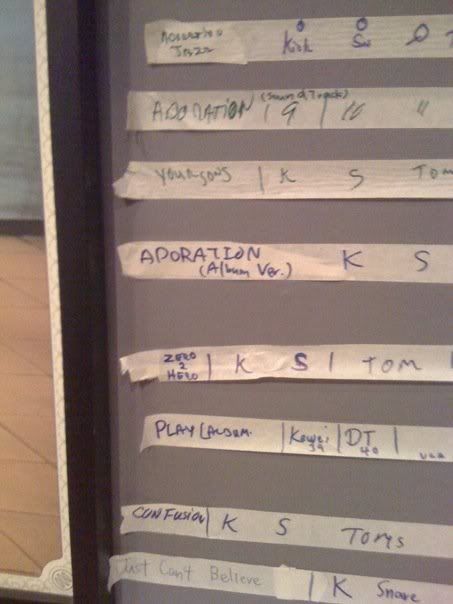 my name on the track Play *wooot!*
Check out the
review
written by Ken from 1003FM :)
"... 看到新加坡音乐教父吴庆隆及和音天使郑可为的名字出现专辑中,小小骄傲了一下。"
Thanks Ken!