our little fang da tong video has hit 2265 views in 5 days!
a fan frm HK even messaged me on Youtube and
informed me that she put up my link of his HK fan club forum :)
how cool is that!
the world is incredibly small now.
i love that it's so so small now and with the right stuff
you can reach just about anyone. :)
This little project has kicked off in a surprisingly pleasant fashion
and i already have more spin-off ideas in my head.
haha!
watch out for more!
coming up very soon :)
on a separate note,
I adore Ratatouille!
it made me a very happy, and happily squealing girl for the night :)
definitely turned my foul mood for the better.
thank you kitty, edmund and of course alfredo for hearing me out that night :)
i love the villain chef!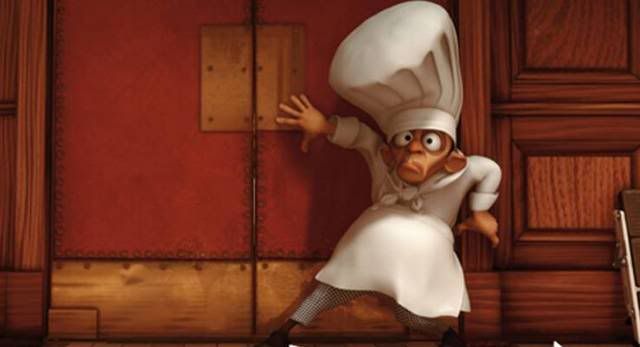 for his big eyes and penciled-in combover and crazy expressiveness!
LOL
and anton ego the critic!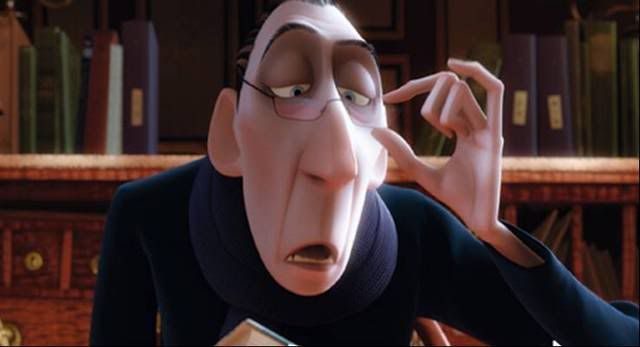 who just melted into a nice old ahpek after the ridiculous stephen-chow-scene where he is transported back into his childhood when he tasted the ratatouille!!!
HAHAHAHA!
ok i have a thing for villains in cartoons, usually.
and anton ego!
you cannot say that word without slowing down at the 'e',
and you cannot NOT emphasize every syllable.
therefore you cannot avoid it sounding snobbish and snooty.
it's about as good as the name Castor Troy, in Face Off.
which goes down in my book as the perfect villain name to yell in i-want-to-get-my-face-back desperation: Castor F***king Troy!
You also cannot say troy without emphasizing the OY.
how clever.
i digress.
i came home and scoured Youtube for relevant videos.
If you're a fan check
this
out for
on the producers' motorcycle tours around
Paris
,
their best dining experiences in the top restaurants,
the excellent
movie scoring
,
the
technical aspects
to create the effects for the water,
and to make the
food
look realistic...
and with a newfound appreciation
i caught the movie AGAIN.
HAHAHA!
am also thrilled by Pixar's short films collection
which unfortunately can't be found anywhere online...
that reminds me...
i was in paris a few years back,
and getting ready to sleep
but chanced upon this film on tv amidst all the french-spewing channels
well, i managed to watch the entire show,
not because i understood french haha
but cuz there was zero dialogue.
ZERO DIALOGUE!
absolutely brilliant.
(ok, i know tom and jerry also zero dialogue, but
THIS was nothing like tom and jerry.)
and if there is zero dialogue,
chances are the music is going. to. be. equally. brilliant.
so by some bizarre stroke of luck i caught one of the best cartoons in my life:
Les Triplettes de Belleville
it is best if you watch this without any prior knowledge of this show whatsoever
because the weirdness just blows you away.
and this weirdness
hooks you
till the very end.
because you just have to know,
what in the world is she doing??!
what the hell is she gonna do next??!
and they sing!
i was hooked.
i fell in love with the oddly shaped characters in Ratatouille,
but it seems that the French have already been there, done that years ago.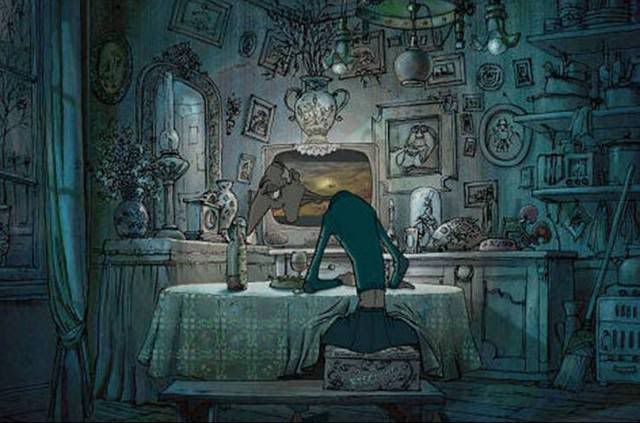 anton ego?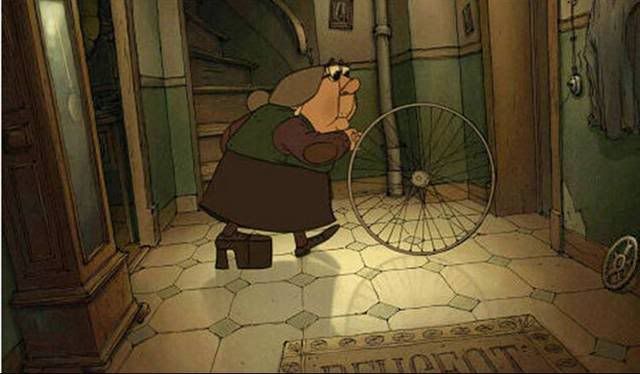 the villain chef's lost wife?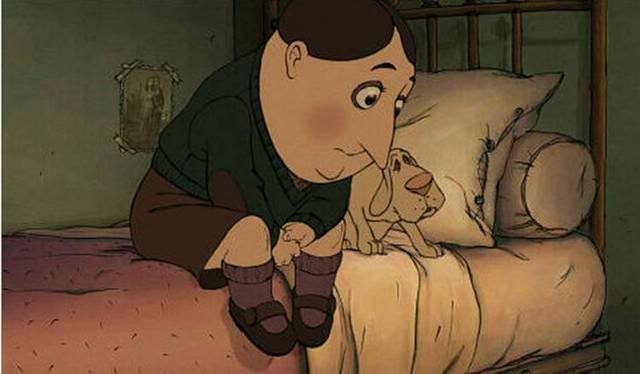 anton ego's secretary?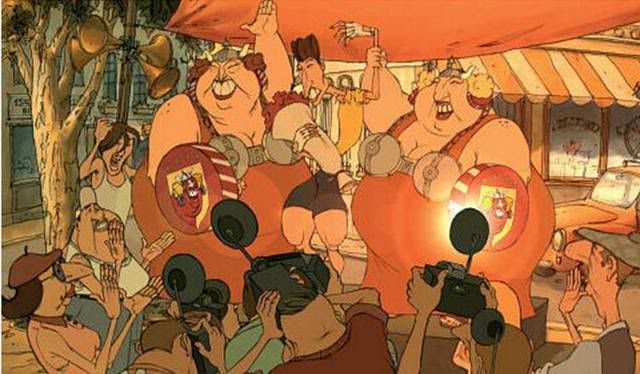 i love ugly cartoons.
more weirdness.
ok... the moral of this story is Youtube rocks. :)
P.S.
speaking of weird cartoons,
i just remembered Spirited Away! and Chihiro!
rocks my socks...
i know after that cartoon,
i fantasized about having a white dragon as my boyfriend for a while.