i stumbled upon random photos i've never seen before,
of David Tao's concerts.
they all look so cute!!!
based on my hair (since everything else is exactly the same)
i think this was in Guangzhou.
i don't think i can grin any bigger than this already.
neither can david...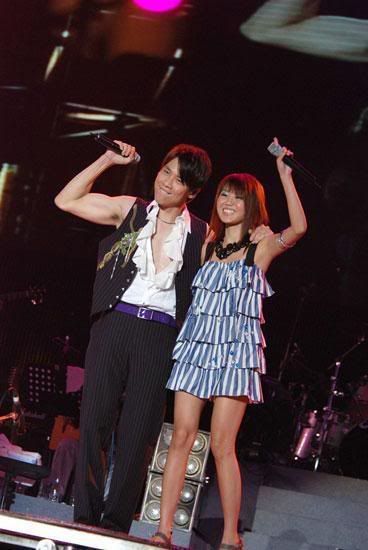 what in the world would warrant such a pose???
oooh. niiiccceee.
some parts of china can't access blogspot,
but they are friendly with Friendster!
and some DT fans have connected with me through Friendster... nice!
they are sooo encouraging,
passing me links of
forums
about myself :)
thank you people from
davidcn.com
!