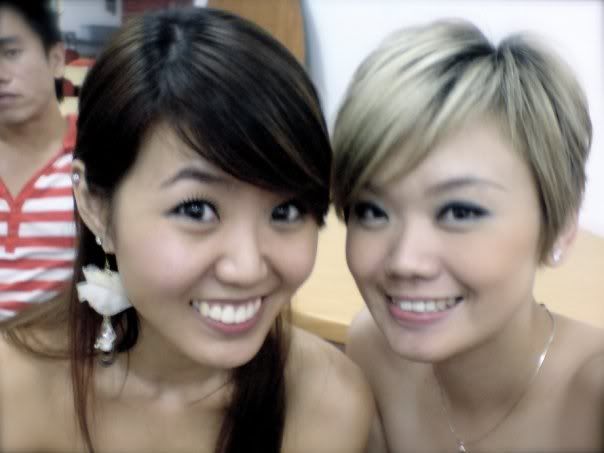 our dear chanel specially wrote a song for the Sichuan earthquake disaster,
and the live performance was a resounding success!
It was sung by Chanel and the rest of our talented ZPGY
at a charity concert this past weekend at EZ50,
organised by Surin from Resonance Studios :)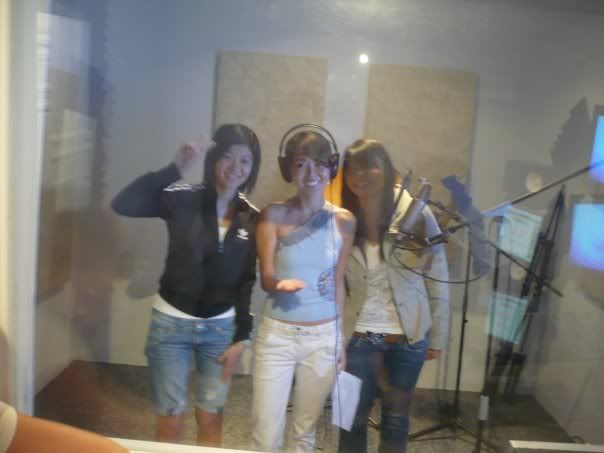 Yes, ZPGY, all 20+ of us,
got into a studio and recorded our very own version of the song!
Featuring a stellar cast of Chanel Pang, Dawn Wong, Alfred Sim, Tay Kewei, Ginny Lin, Edmund Cheh, Donnie Cheh, Lee Ein Ein, Kitty Tan, Juliana Poh, YC, XiaoB, Ah Gong, Biqin, Madeline Tan, Josh Bryan Ho, Ruth Chua, Derrick Tia, Wilman Lau, Mark Shi and many more :)
I had to miss out on the performance,
due to Joseph and Adeline's wedding :)
Nevertheless it was a good one with my super team!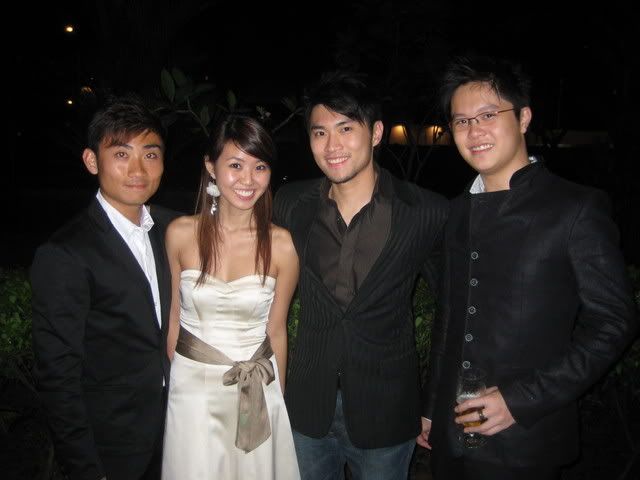 smart black jackets and a bridesmaid wannabe :)
this was from James and Cheryl's wedding,
courtesy of Alex from
Depixel
. :)
love it!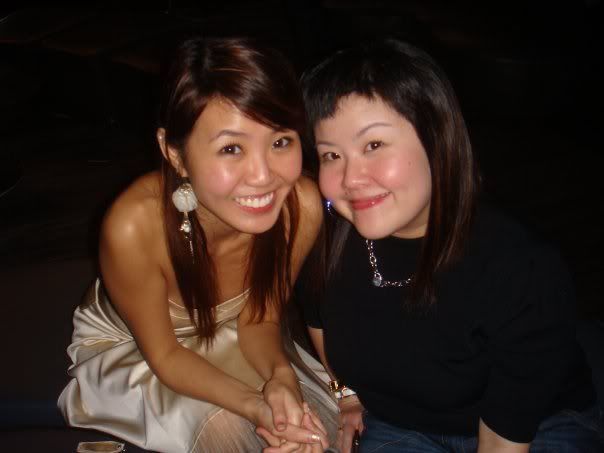 random pic with kitty darling
an old friend popped by wala randomly with a photographer friend :)
thanks
johnny
for the pic!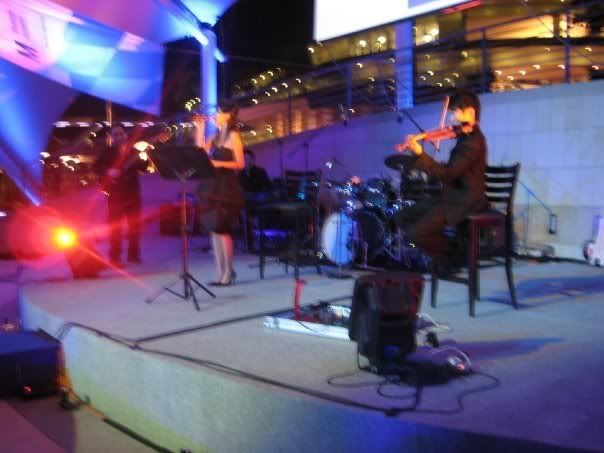 performed at the Singapore Flyer at a Lufthansa Airlines event,
it was an awesome experience!
we opened with songs like Come Fly With me, Fly Me To The Moon,
Leaving on a Jetplane... you get the picture :p
with Nic Osman, Daniel Purnomo and Jonathan Ang
and Dennis once again!
Our erhu-violin duet is a force to be reckoned with ;P
i love the Greek Theatre at the Singapore Flyer,
reminds me of the dearly missed Esplanade Waterfront...
i don't miss the soundchecks under the sweltering heat though...
in theme with FLYING,
2 ex-Cirque du Soleil artistes flew in from LA
for a mindblowing aerial ballet stunt act
more upcoming gigs soon,
at Esplanade Concert Hall, Singapore, and
Bangkok Jazz @ Chulan Square, Kuala Lumpur! :D