Am excited about an upcoming showcase at Esplanade Concert Hall.
CONCERT HALL!
Although it's gonna be a very quick lunchtime event,
it will be an awesome experience to play in this venue. :)
On The Road with Kewei
24 Jun, Tuesday
12.45pm-1.15pm
Esplanade Concert Hall
Seeing the world has taken on a new meaning for Kewei, backup vocalist to Chinese music superstars like David Tao, JJ Lin Junjie and Zhang Hui Mei (A*Mei).

Having toured – and currently still touring – the world with them, Kewei definitely has a resume to boast about.

With a versatile but distinctive voice that goes from jazz to R&B, from soul and pop with ease, she delivers her favourite songs from the road like Pu Tong Peng You by David Tao, Ren Zhi by A*Mei, and more.

Featuring
Lee Ein Ein on keys
Daniel Chai on guitar
Dennis Lau on violin

Free admission!
Drop by during lunchtime! Free parking @ Esplanade! :D
RSVP
here
on facebook!
Various friends have commented on my act-cute larger than life headshot on the Esplanade poster of this event...
The truth is... I specially took some pictures for the theme On The Road!
But couldn't use them in time for printing!
Here you go!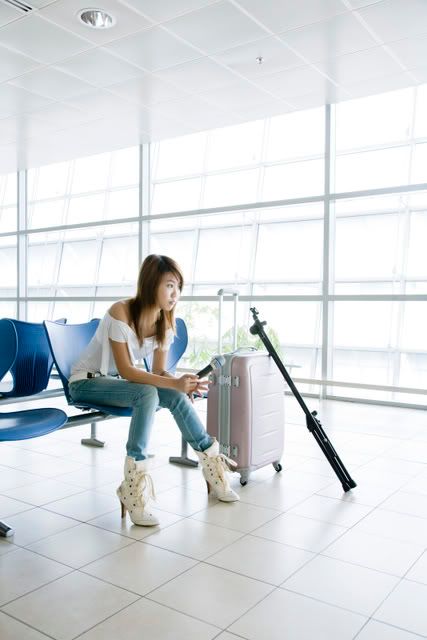 photos courtesy of dear
James
:)
Next... in Kuala Lumpur!
DiGi Presents: Walk With You featuring Tay Kewei and Dennis Lau
27 & 28 Jun, Fri & Sat
10pm onwards
Bangkok Jazz, Chulan Square
Kuala Lumpur

For two nights, Jun 27 and 28,
two dynamic musicians,
Singaporean songbird Tay Kewei and
Malaysian violin sensation Dennis Lau,
will serenade and thrill the crowd at an exclusive event
brought to you by DiGi and Bangkok Jazz.

Solo violinist Dennis has shared stage with Taiwan popstar David Tao as well and some of Malaysia's most popular artists. In 2007, he teamed up with James Boyle and The Ragged Tigers for the Penang Island Jazz Festival as well as the Genting International Jazz Festival. Last year, Dennis and The Ragged Tigers also represented the country at the Cultural Jazz Festival in Korea.

Both artistes are in the midst of recording their individual albums and would be giving the crowd a chance for a sneak peek to some of their originally composed tracks.

For a night of top notch performances and smooth rhythms, the duo will be backed by a group of talented musicians:
Wilson Jong on piano
Eric Kok on guitar
Ken Chung on bass
Sudin on drums.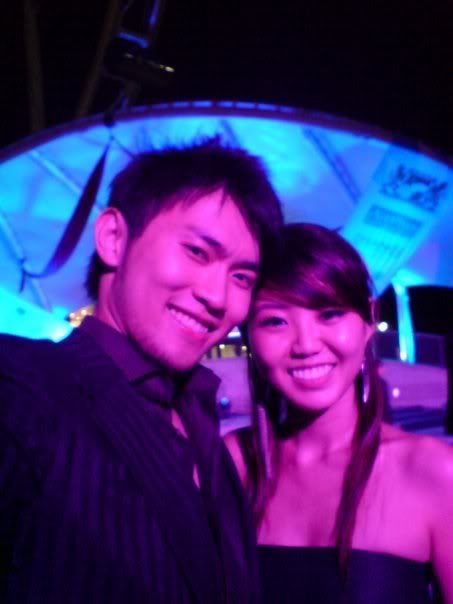 pretty in pink to match the poster :)
So we'll be putting up 2 nights of pop-jazz-funk originals and covers,
I'm so excited!
If you're from KL, let me know if you're coming! :D
It's my first time performing in KL!
RSVP
here
on facebook!