thrilled to be part of the launch of the
Omega - Official Timekeeper for Olympics Exhibition at Paragon :)
chinois getup in honour of Beijing!
the event was graced by the likes of Ivy Lee, Kym Ng, Felicia Chin etc
and right after the chinese drums solo
Dennis and I opened the show with our erhu-violin duet!
We performed the original piece written by Bass Maestro Ken Chung from KL,
a piece entitled "Son of A Chinese".
I love this song!
It will be in Dennis Lau's album :)
my recent trip to KL involved intensive recording sessions for
"Son of A Chinese" :)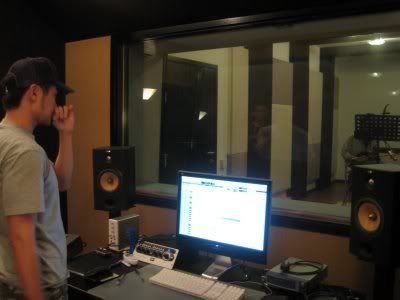 Dennis - erhu producer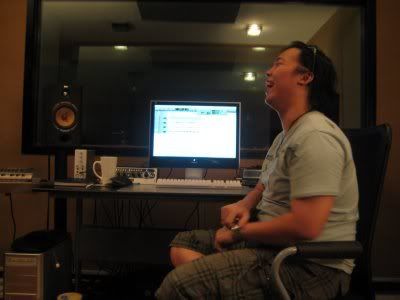 Joe - sound engineer
Dennis wrote a charity song for Independent Pet Rescuers in Malaysia,
and myself + Joe penned the lyrics for this song called Kindness :)
This song will involve several singers from KL,
and I recorded some parts as well :)
I also met
Pete Teo
,
a fascinating singer-songwriter from KL who is making it big in Korea! :D
Love his style, do check out his music!
Anyway back to the show!
we had an awesome time, thanks to shirley and jasmine!
with music buddies, the usual suspects ;P
matrimonial moments ;P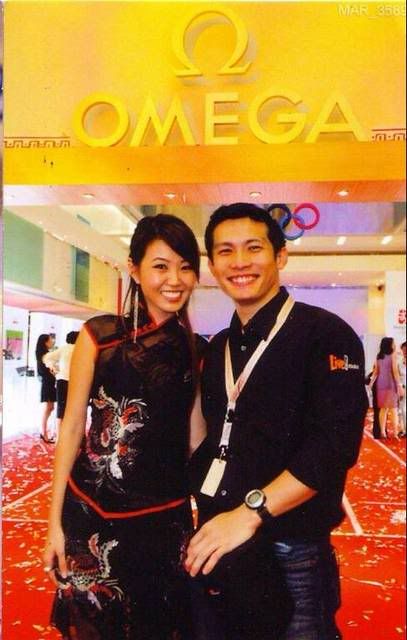 chief photographer Willy from
LiveStudios
,
which makes every event so memorable!
Of course we had to max out on camwhoring with LiveStudios around :p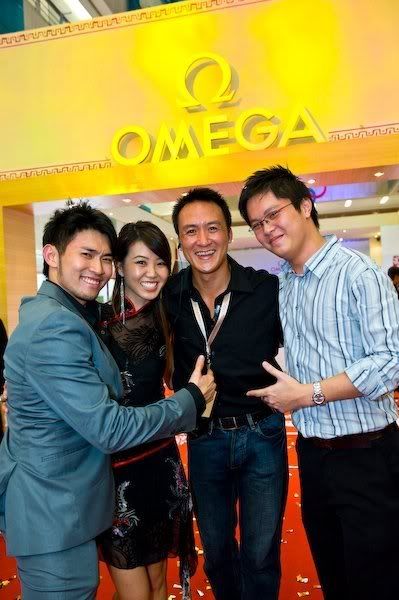 With David from LiveStudios as well :)
just had to...
also performed for Magnum's latest icecream launch,
I am Eva and I can't resist Magnum.....
was also part of the Andrew Lum's New Asia band
featuring a stellar cast of
Jessica on sanxian
Colin on bass/Chinese flute
Joe on percussion
Zubir on gambus
Andrew on guitar

which opened for Singapore International Water Week,
@ the forum for international delegates.
VVVIPs included Lee Hsien Loong, Teo Chee Hian, etc!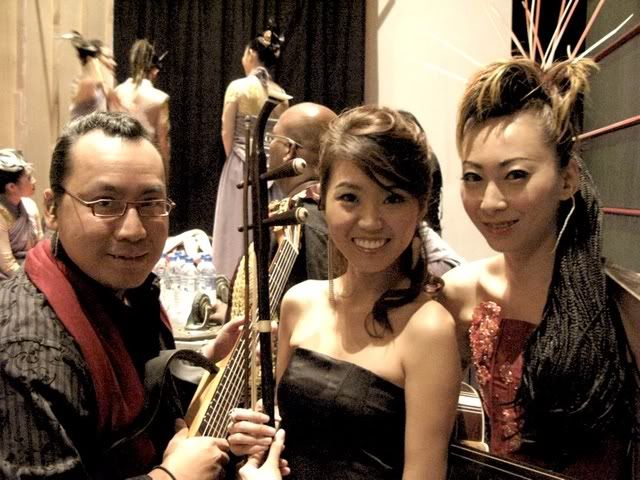 right before show :)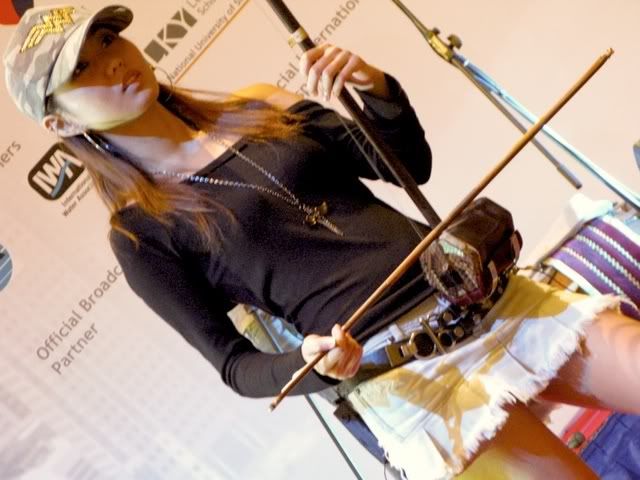 during rehearsal :)
oh, and singfest, are you going?
i am soooooo psyched about the 3 August show!
Alicia Keys, Jason Mraz, Stacie Orrico, PUSSYCAT DOLLS!!! HAHA!