likes us :)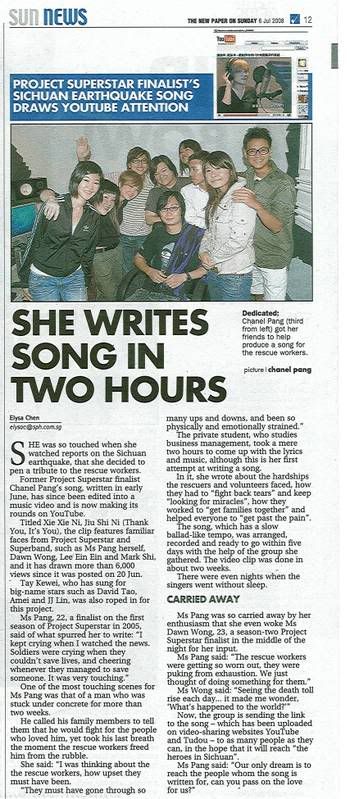 the song you hear playing from my blog now,
is said song Xie Xie Ni, Jiu Shi Ni :)
i was also briefly mentioned in the New Paper
on the same day ZPGY was featured :)
This was for the Magnum event @ Barfly...
Hilarious!
i have a gazillion photos to update re:
* "On The Road" Esplanade Lunchbox Show
* "Walk With You" Showcase featuring Tay Kewei and Dennis Lau @ Bangkok Jazz, KL
* Omega - Official Timekeeper for Olympics Exhibition
(Dennis and I opened the show with our erhu-violin duet!)
too busy!!!