Straits Times Life! revamped their broadsheet format
on the once-in-many-lifetimes 080808
and I am terribly honoured to be on the papers on this special day! :D

...Life! offers its pick of the brightest young Singapore talent making their mark in the worlds of art, design, entertainment, food and fashion...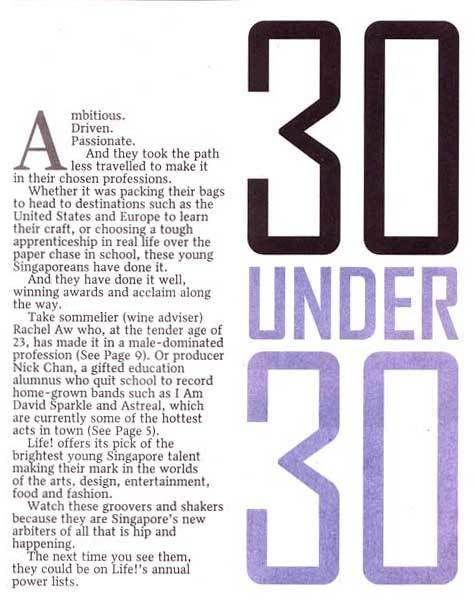 Naturally I was picked for my exquisite culinary skills.....
.
.
.
.
.
.
NOT.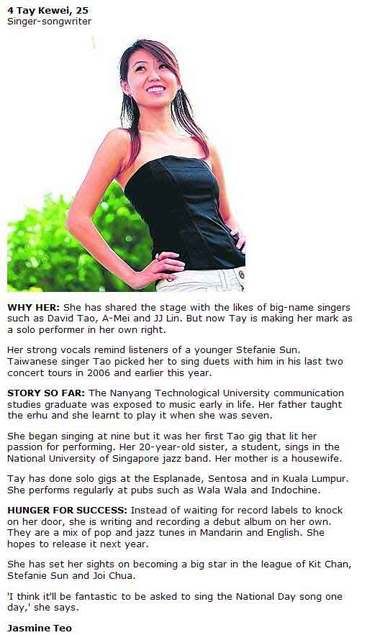 My very patriotic/National Day pose
ie. I REALLY REALLY MEAN IT when I say that my long-term goal/dream is to sing the National Day theme song one day...
Thanks to Jasmine from ST for the interview!
Of course, darling Derrick is in the list as well!
That makes 2 of us from ZPGY out of the 30! :D
Cause for celebration!!!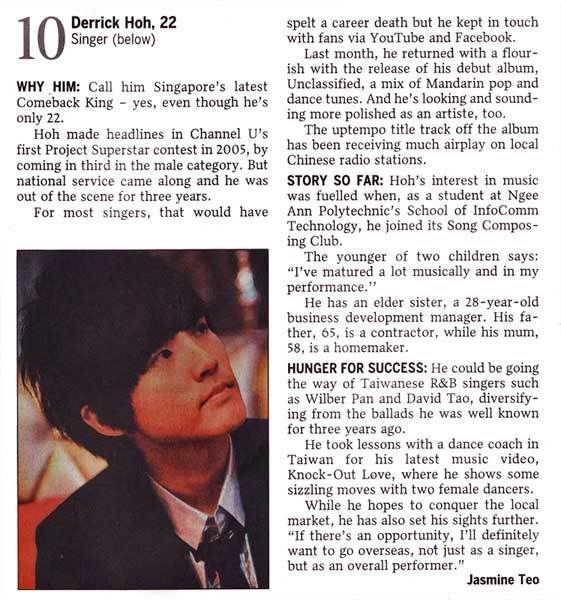 Just got Derrick's CD,
love the song he wrote called 咬字...
go get the CD if you haven't! :D