to all those who knew me from ProjectDIY days,
you would know this song!
(finally a new song playing on my blog!)

ProjectDIY was a group I started with
Dayvid Foo (songwriter/producer/arranger) and
Anne Ho (lyricist/webmaster) almost 5 years ago...
We wrote songs and posted them online :)
As simple as that :)
We were featured in the press for a little bit,
and happy to have gained a little recognition,
but our paths have forked since then!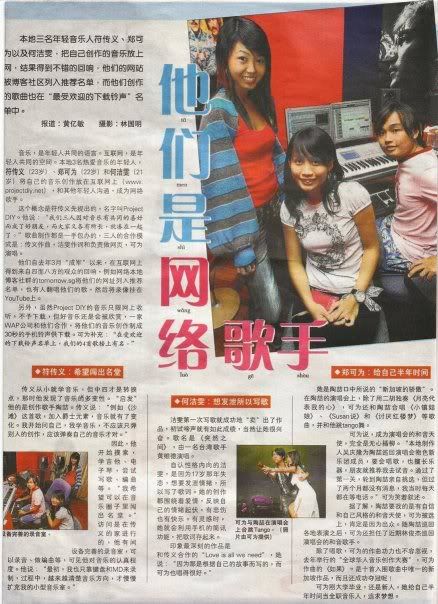 Our website died a natural death,
but you can hear snippets of our songs
in this interview
still!
We are still working on music in our own ways though :)
Anyway...
It's amazing to hear that one of the songs we worked on so long ago
has been picked by Janice 卫兰!
She's releasing an English album on 17 July, and this will be the 1st plug!