This was the 8th concert in my spate of concerts in the month of October...
so very few pictures :p
i have yet to blog about 5 more ... :p
darling arianna... jamie's daughter
i lurrrrvvveee herrr!
she is wearing pink ear muffs because the drums are too loud
she says she wants to keep her ears quiet :)
we are babysitting in the middle of the stage!
the AMAZING LCD screens that bring leehom so close to everyone of the audience :)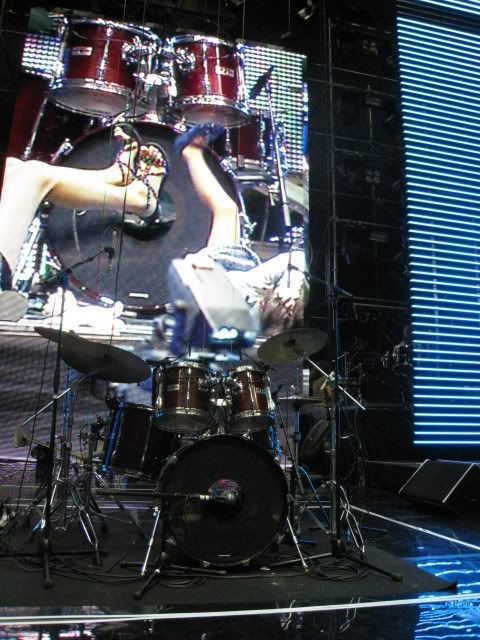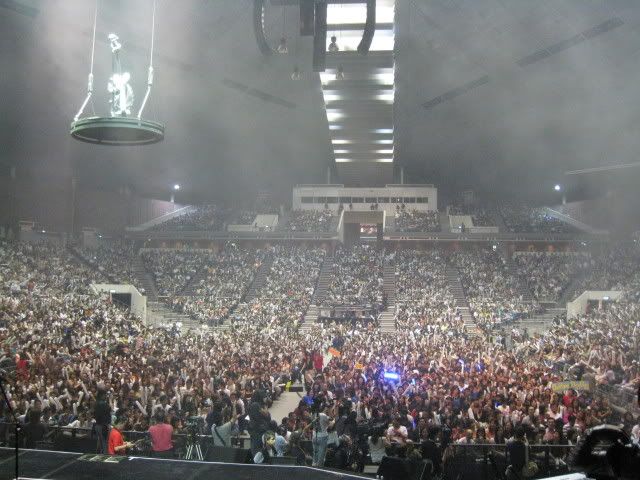 this is you guys!
extremely loud and piercing... now who was the culprit who decided to give you whistles!!
BUT i must say leehom was really really overwhelmed by the passion and warmth of the audience :)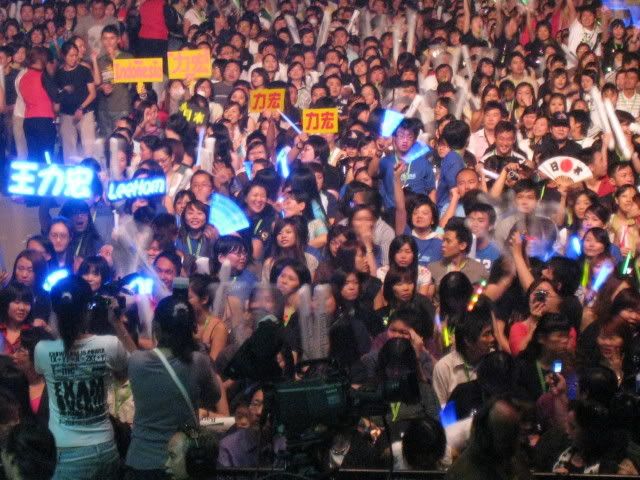 i specially took a picture for the special people in blue :)
spot yourself!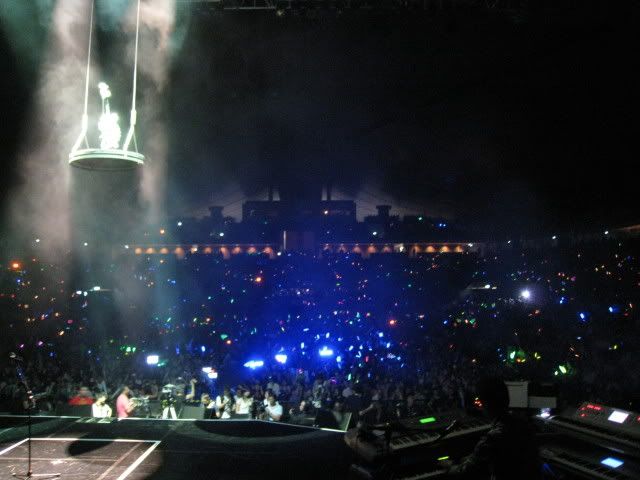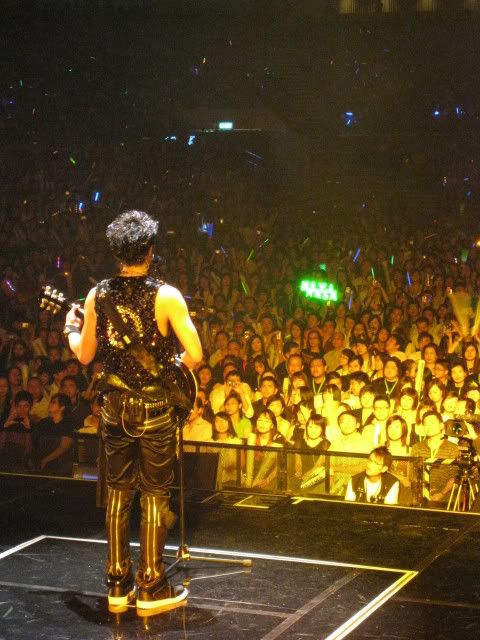 leehom's very hard, very spiky, very shiny... hair
yanzi and kit chan were also sitting in the front row :)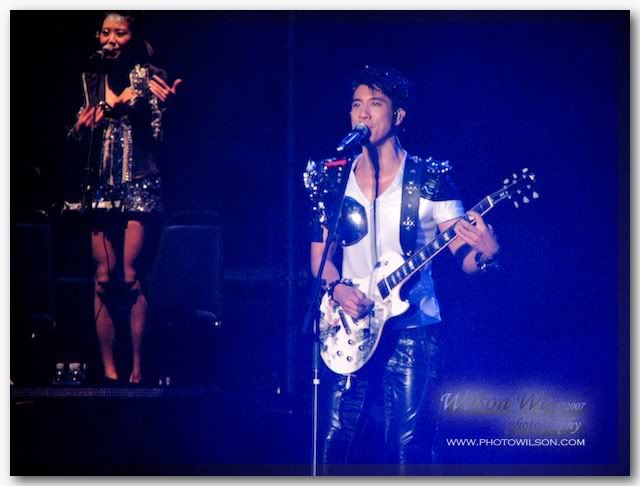 thanks to photowilson!
we get closer to the audience during encore!
my 3 seconds of fame on the big screen :D
how did you find the show??