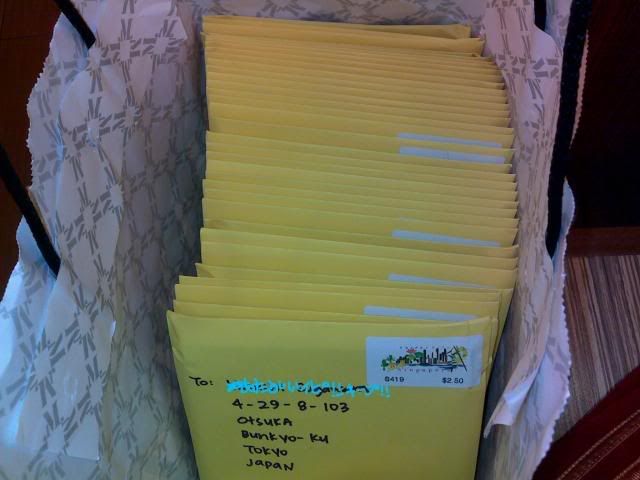 地址自己写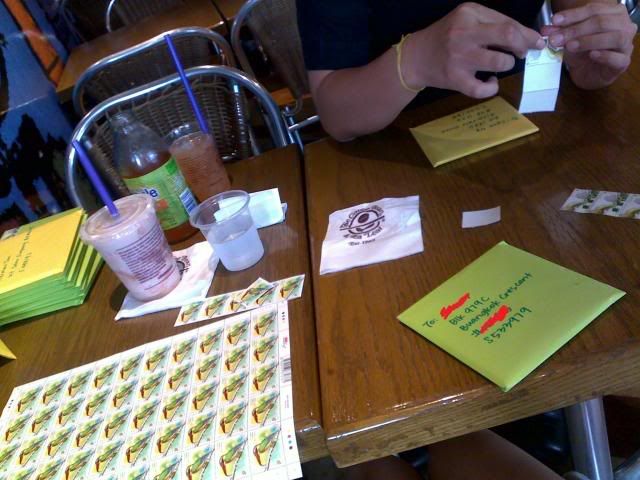 邮票自己贴(其实想把自己的KEEP!照片印在邮票上,但真的太贵了!)
有人email问我,为什么不直接把地址print出来?
嗯,只因为想贴心。
我们这限量的700张,每一张都自己烧,每一张都签名。
我们的用心,希望大家在收到KEEP!时,都会感受到!
好想扑上去拥抱一下下!
不过我们已经知道,
我们的下一张EP。。。 不可能会想这样做了!:p
你收到了吗?
Please check your spam folder if you have yet to receive any payment email,
or email keweifc@gmail.com again to verify.
We have emailed everyone who ordered through
here
already.
谢谢我们可爱的"歌迷"!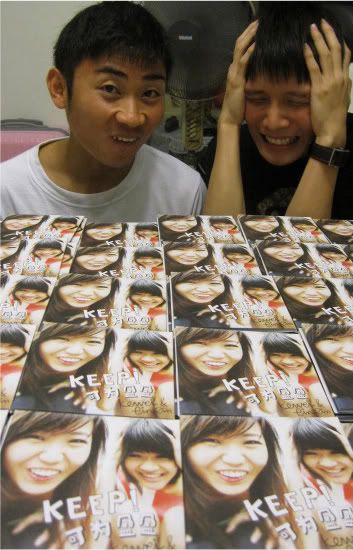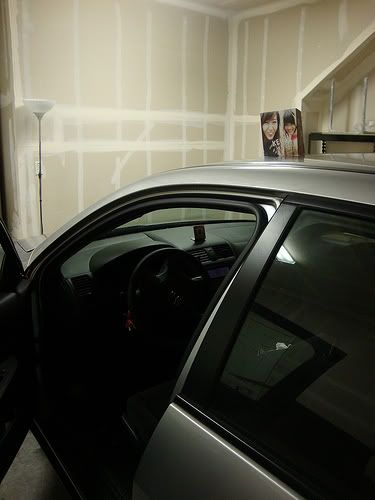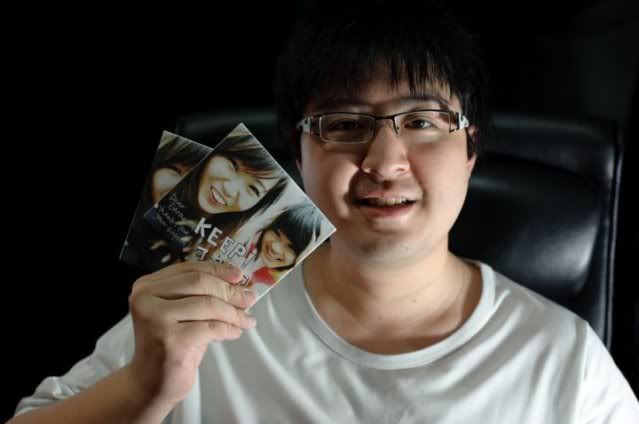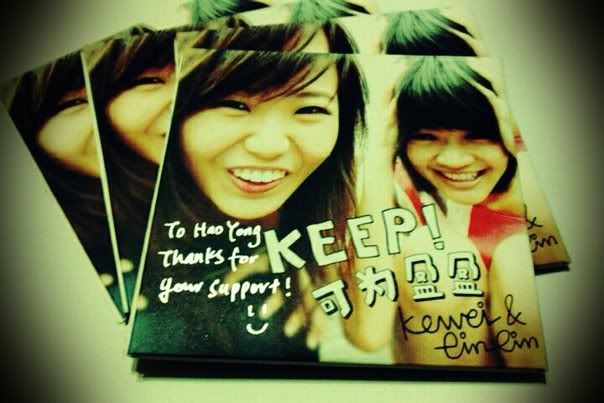 feel free to share your pics
here
!
Also, we have finalised the date and location for our
Singapore Showcase
! :D
Click
HERE
for more info!
much love and gratitude,
Kewei & Einein