the number of leos in my life extend beyond infinity:
juan, milk, bryan, dawn, chanel, niko, xiuming, baojun, gekjoo, xiaoB, tony, sugie, yc, my mummy!
there was a major photo frenzy at Yi-Bar (@ International Building) this past Saturday,
many of my good friends are in the band,
including Ein Ein, Chanel, Sugie, Dawn, Sun Wenhai, Lucify guys..
so we went to support them!
3 bottles of chivas
+ good company
+ loud music
+ hps and cameras
________________
=
edcheh bounces in to create chaos
change formation (notice edcheh abducted alfredo away)
the original
threesome
!
group hug!!!!!! (plus dawn and passerby Ju's boobs haha!)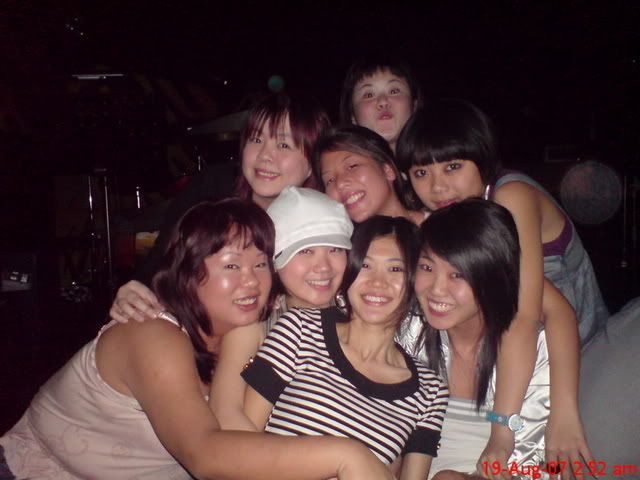 got space also just squeeze la.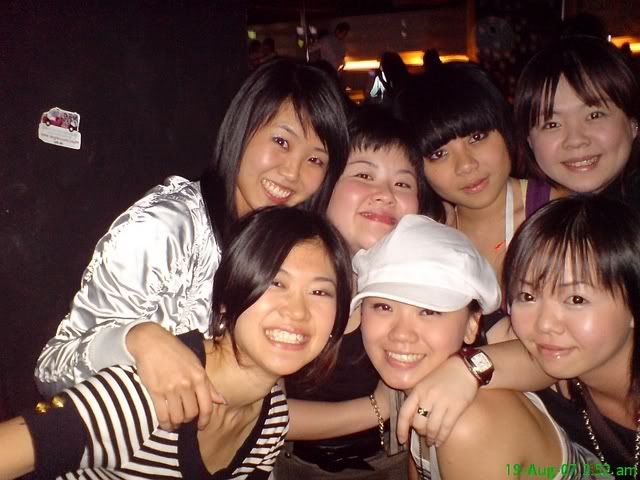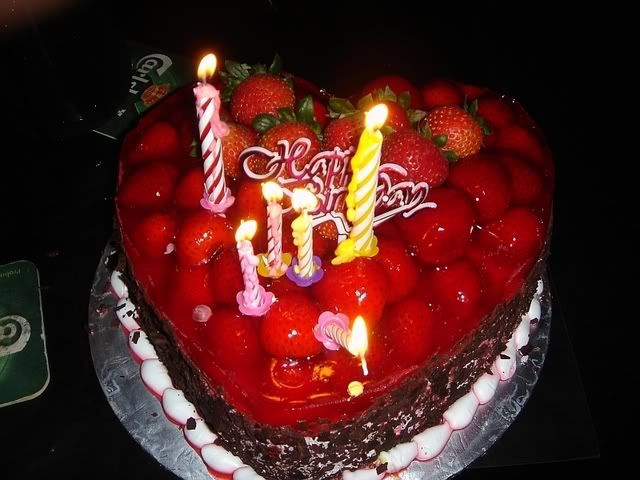 strawberry cake filled with love just for me!
i am blessed :)