it was a crazy weekend!
much love and kisses to my ZPGY (aka 猪朋狗友) who were with me
and friends and family who sent birthday greetings! :)
too many photos scattered over too many phones and cameras!
so in the meantime
this is my home, where my heart is :)
simple birthday tradition with my family!
my darling sis
mummy's girl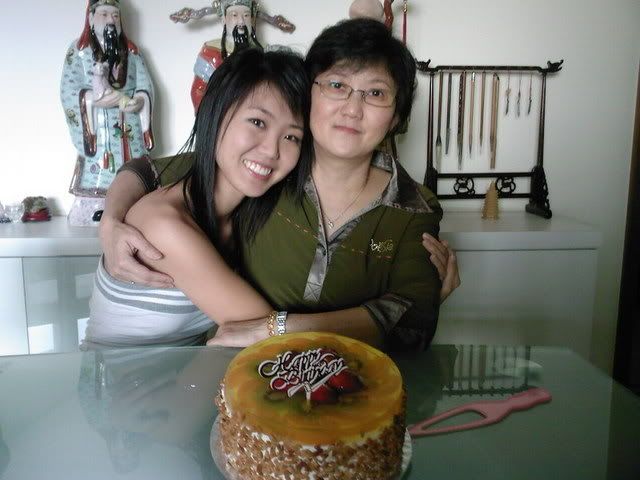 my mummy's birthday was on 6 Aug, we're both leo babies!
i got her this samsung u600,
pretty cool phone!
this is in copper gold!!
touch screen buttons, 3.2mpx camera :)
i sooo want to share about my birthday but have to patiently wait for dear Kitty to compile from everyone and share...
so...
i...
will...
wait...