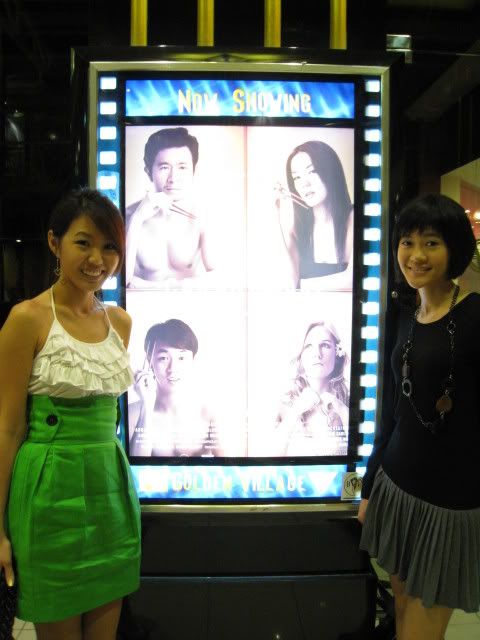 Ein and I attended the gala premiere of local movie Carrot Cake Conversations,
Michael Wang's directorial debut!
And of course we are there for a reason!
6 months ago,
we were here at Lion Studios,
which does analog recording, on tape... instead of digital recording
Ein on the grand piano, and myself on vocals.
We did our tracks together, live.
What this means is that she played and I sung along at the same time,
so if anyone of us made a mistake we would both have to start over.
Most recordings nowadays are not like this,
the music is usually recorded first and the singer later sings over the track.
I enjoyed this process thoroughly,
we had to feel each other during the song and work together seamlessly.
our experienced audio engineer :)
I recorded 2 songs,
and for each one, we did 5 or less takes ...
and we were done!
I was feeling quite jittery as I was used to re-recording lines to make it sound better, or to emote better,
but both director Michael and composer Kevin Mathews were very pleased with it already!
So I didn't re-record anything
and what you hear is what you get!
Very raw, very real.
Michael, myself, Ein, Kevin, and Jason on guitar :)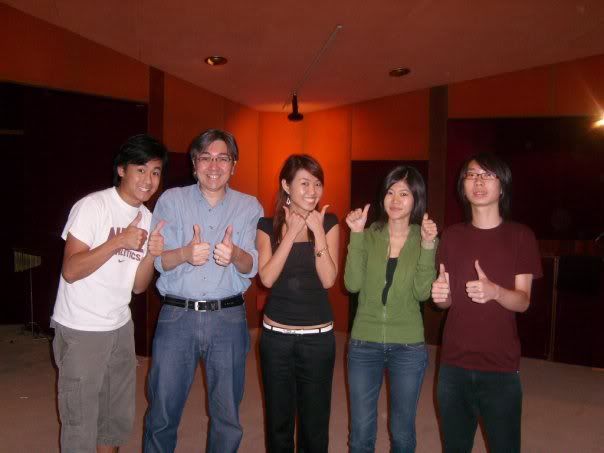 actually we are all very tired haha
the hard work paid off!
what you hear now on my blog is a heartwrenching/heartwarming tune
called
Always
that appears in the movie... in one of my favourite scenes...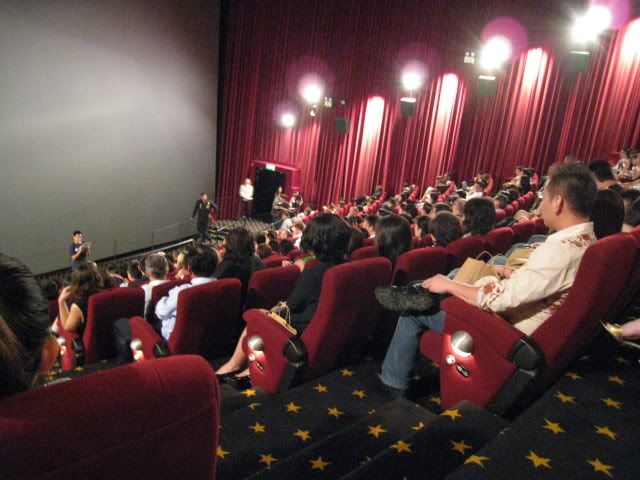 this is Michael giving his speech to a cushy theatre filled with friends and supporters!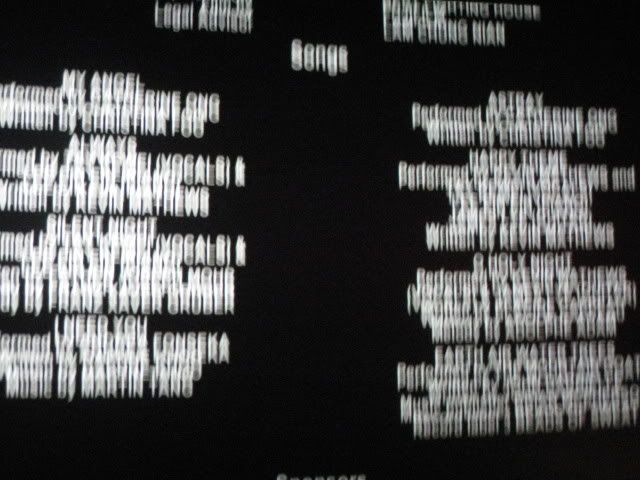 Spot Tay Kewei and Lee Ein Ein!
*squeals of delight!*
1st time my name is on a silver screen haha
In all spirit of the movie we headed down for a supper of Carrot Cake!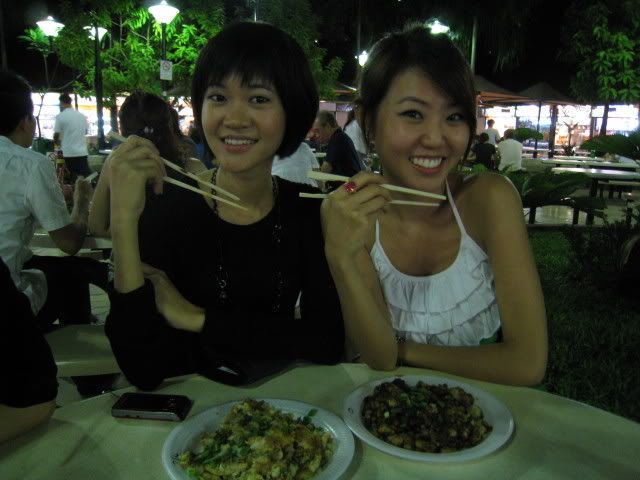 black or white?
we do the andrea fonseka as in the movie poster...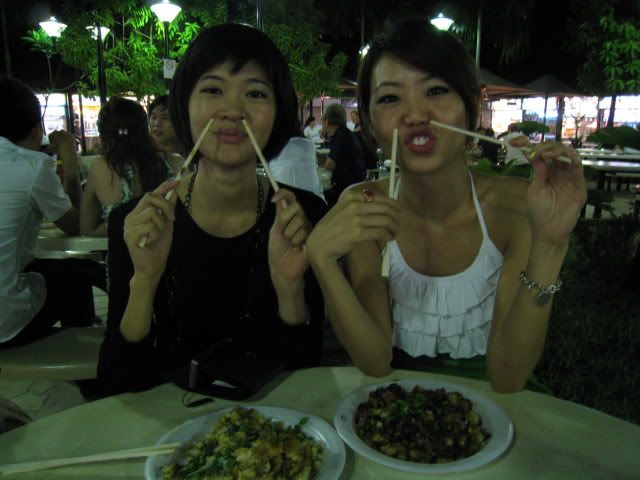 I know it's been said a million times before,
support the local arts scene blah blah blah
But there is so much effort and energy put into making a film,
so much passion that has to be present to motivate this enormous project... a
nd having being part of it makes me treasure this effort even more.
The least I can do is to help in a little publicity for this very insightful, warm film.
You should also keep your ears peeled for the music in the film of course :)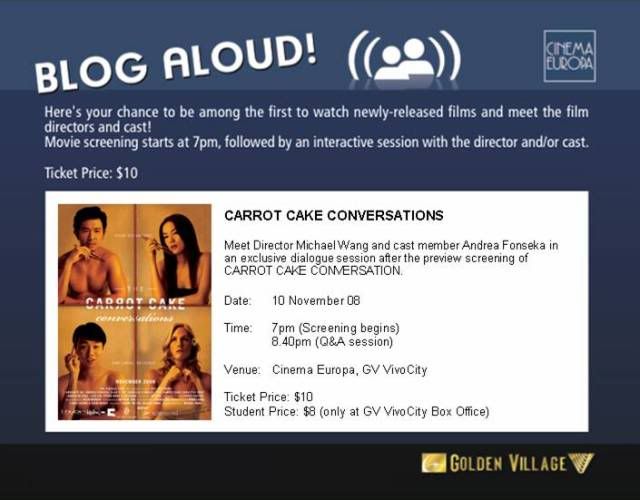 Visit the
official website
for more about the story :)
On a side note:
Earlier in the day,
I was at the press conference for the Korean Pop Concert that happened this Tuesday!
I tried to look as Korean as possible.
I was the emcee together with Lee An, Korean singer based in Singapore!
Some new boyband called U-Kiss.
I think they're cute :)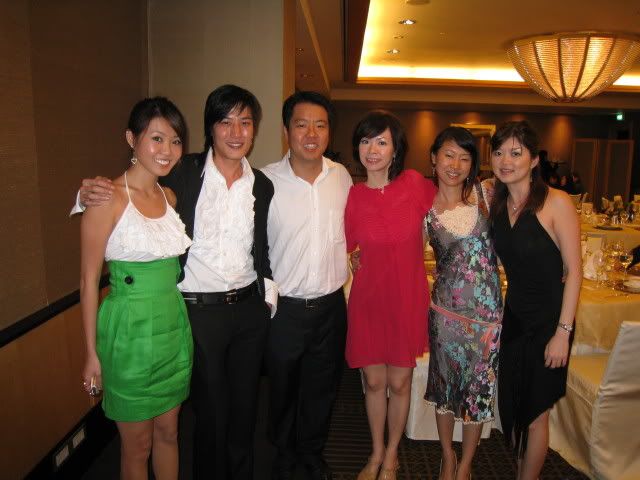 it was my first emceeing experience,
i don't think i'd wanna do it again... haha
i'd rather stick to singing!