david said to me during rehearsal,
don't you think some people are just born to sing?
like amei. even the way she talks is melodious.
amei is the #1 performer,
her voice, stage presence, personality sparkles onstage.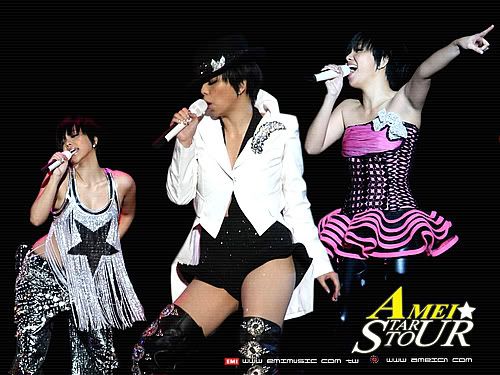 the Singapore show was a warm, fuzzy one that really built to a climax at the end :)
1st time I performed at a 4-sided stage,
and it was cosy, the fans were endearing.
the band all squooshed into a pit: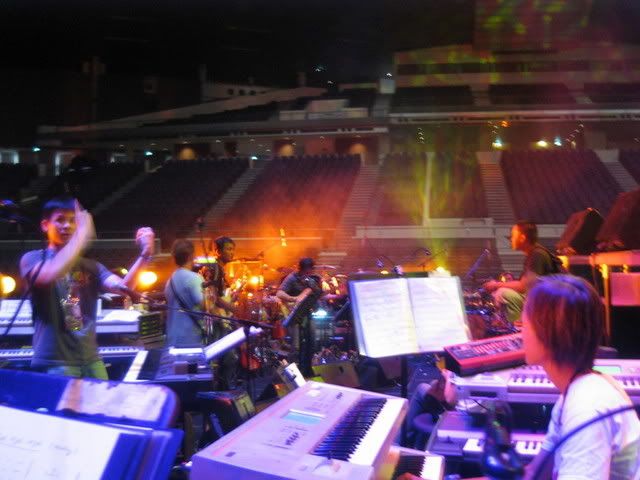 during rehearsal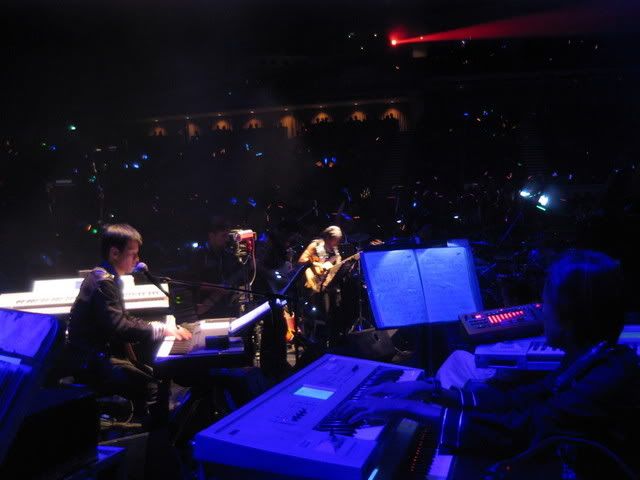 showtime!
strangely, now that i think of it,
because all 4 sides were almost equidistant from the stage,
all the individual screams could be heard clearly.
the incessant "ahmei wo ai ni!" "ahmei jia gei wo!" made her laugh so much
that she couldn't even start to sing 原来你什么都不想要 properly.
i love that the fast songs are all medleys, that really kicks ass.
and that the concert ends on a crazy high note of 三天三夜 that gets everyone off their seats and start wiggling their bonbons in their little space.
there are lines that always made me cry when she sang live,
i'm getting better at dealing with it now..
from 认真,
你问我为何那么听话,
为了什么宁愿没有想法
from 真实,
原来容忍不需要天份
只要爱错一个人
from 别在伤口洒盐,
怕寂寞的人在城市中相爱
你要勇敢一点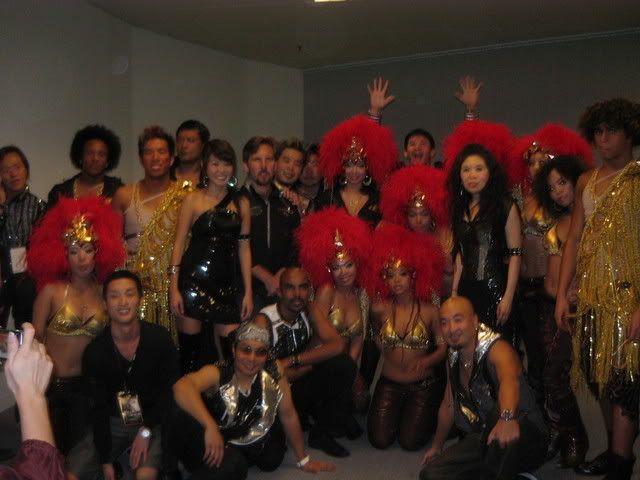 *woooooh* its gettin hot in here!!!!
we attempted a group shot but everyone was confused and dazzled by the gold bikinis and furry redheads, so it ended up pretty disorganised i guess. HA!
i've memorised my 火 parts so i can pay full attention to their jaw-droppingly seeeexxxxyyyy routine for 火.
fluorescent bikinis!
opening curtain
quirky music stand lights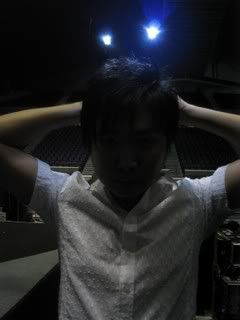 jim is smeared dark so he looks more like a scary alien (complete with lights)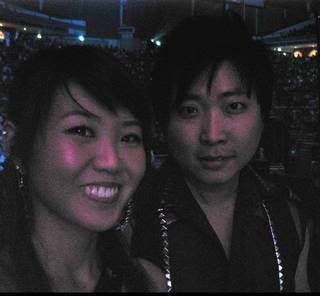 halfway thru concert... 2 sick cats sharing lozenges... (i mean, 1 each la!)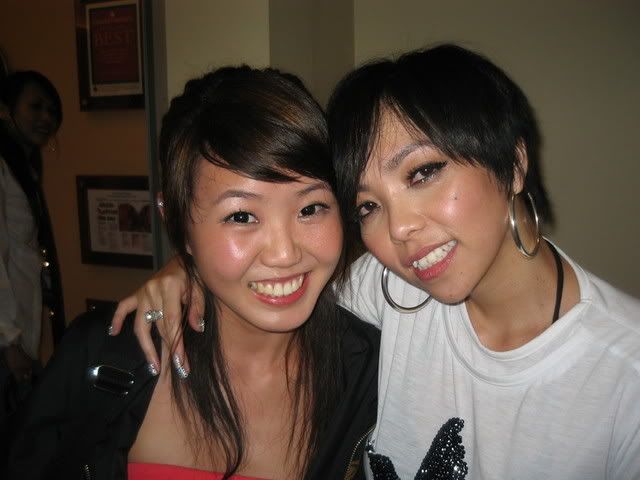 @ post party with the diva!
more razzle dazzle pix from shanghai show soon :)
the biggest stage and venue i've ever seen!!!