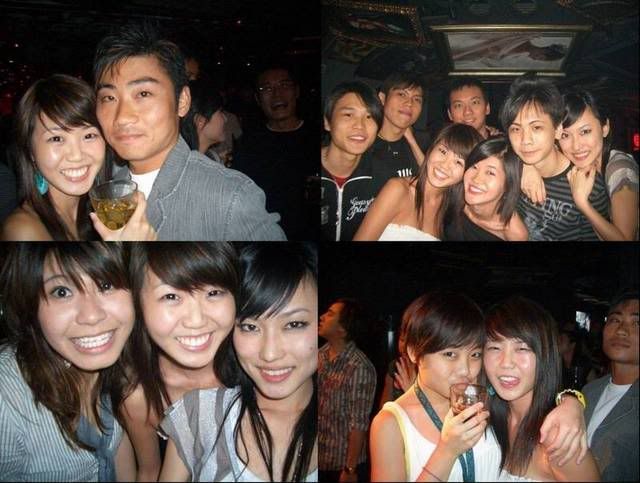 date with Chivas and ZPGY, Friday @ Lunar
the past week,
i could finally spend days at home on end...
and i was particularly domesticated, and happily too!
coarsely-chopped some unsweetened chocolates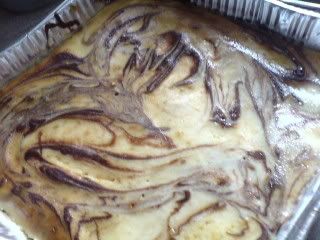 swirly heart-wannabe on cream cheese brownies
(note: baking happens once in 3 years in my book)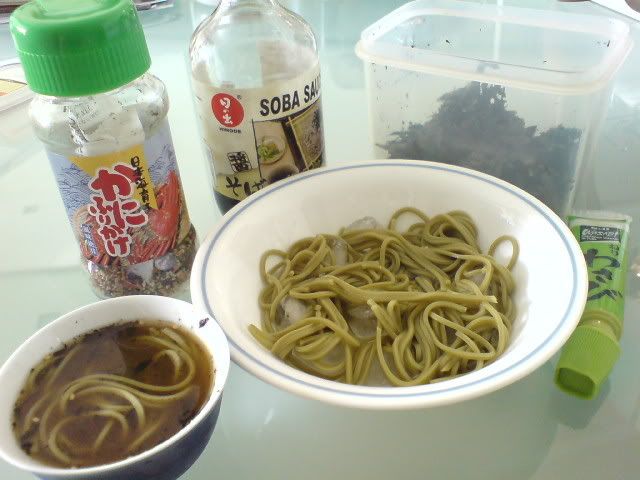 especially delighted by home-cooked cha soba
with seaweed, wasabi-in-a-tube, and yummy sprinklies from hokkaido
it is sooooo easy to cook and so healthy!
maggi mee is so passe!
i also got my ass down to doing stuff i have procrastinated for half a year.
like fixing the souls/soles of my shoes
i like watching him with his old-school tools
the big bottle of glue, the knives and chisels that have worked for years
good as new!
facebook says I'm The Priss.
Mature. Responsible. Aristocratic. Excuse me. The Priss.
Prisses are the smartest of all female types. You're highly perceptive, and confident in your judgements. You'd take brutal honesty over superficiality any time--your friends always know where they stand with you. You're completely unfake. Don't tell me that's not a word. You're also excellent at redirecting internal negative energy.
These facts indicate people are often intimidated by you. They also fall for you, hard. You have a distant, composed allure that many find irresistible. If only more of them lived up to your standards.
You were probably the last among your friends to have sex. And the first to pretend that you're pregnant. LOL. Though you're inclined to use sex as weapon, at least it's not as one of mass destruction. You're choosier than most about your partners. A supportive relationship is what you're really after. Whether you know it or not, you need something steady & long-term. And soothing.
Prisses and Window Shoppers Unite!!! <3
you know who you are ;p