80,000 capacity Shanghai Stadium,
for the 1st time.
True enough, it blew me away.
Prepare for a sleeeeeewwww of Stadium photos!!!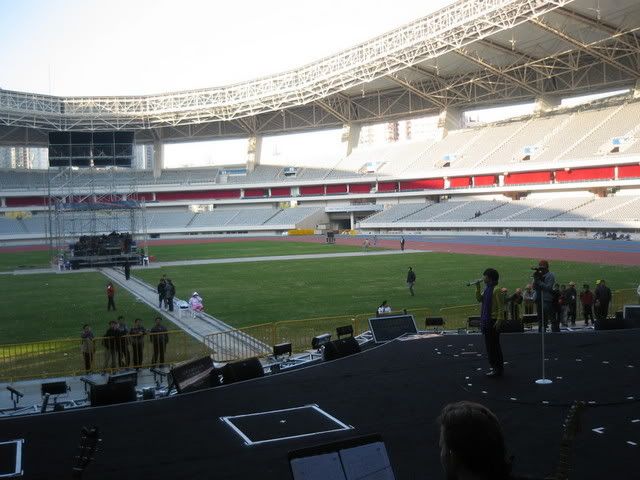 the arena from stage
ps. the number of mobile platforms (ie that can be elevated)
top at a whopping 7,
compared to the usual 2 i see.
This time round, the stage is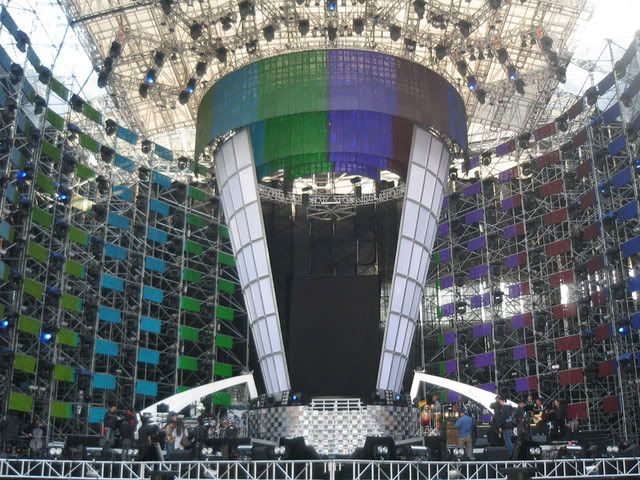 twice as wide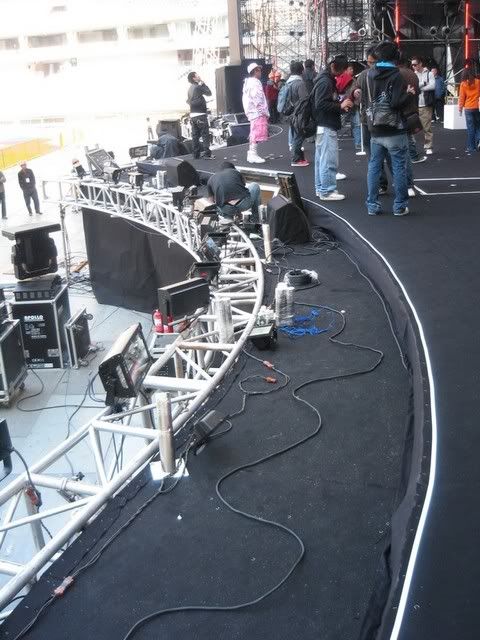 twice as long (not your regular rectangular stage, mind yo!)
twice as high!!!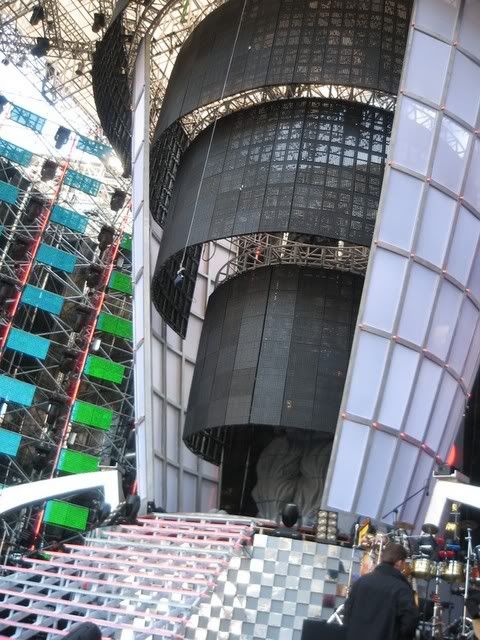 the enormous conical structure in the middle of the stage ...
that houses Mr Lion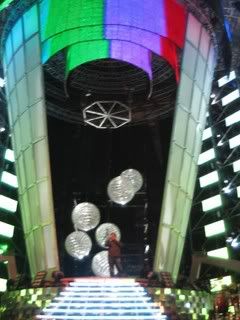 who likes to party till dawn breaks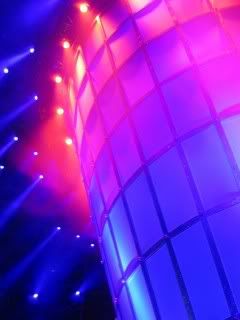 then flies off in a UFO.
Okay... enough of infrastructure photos..
.
.
.
.
.
.
.
for now.
Moving on to onstage knick-knacks!
Amei's chic mic-stand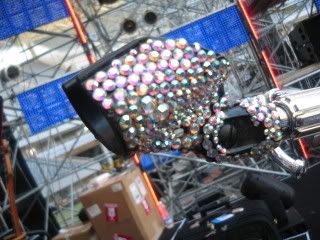 with bling mic-holder
*swooon*
Amei's guitar... (demonstrated by maestro Jamie Wilson)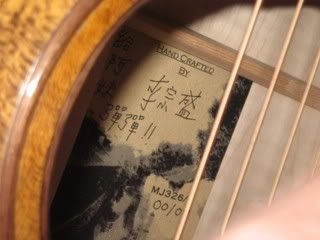 handcrafted as a gift by Jonathan Lee (also know as 大哥 李宗盛)
Amei's electric guitar in a very sexy sheen of red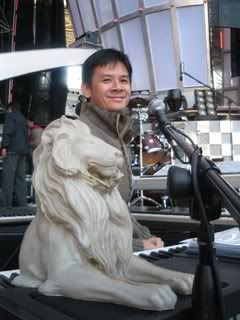 kheng long's pet lion likes to stone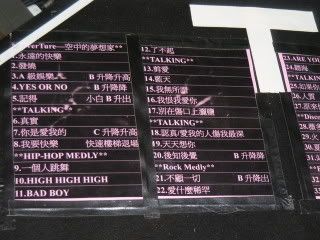 songlist on stage floor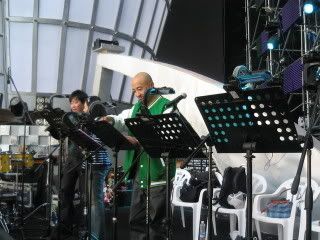 where the 5 backing vocalists hang out
where the choreographer hangs out
(no, actually, where pink likes to hang out.)
Waiting...
Waiting...
Waiting during soundcheck...
while we balance the sound for all the instruments...
for front of house...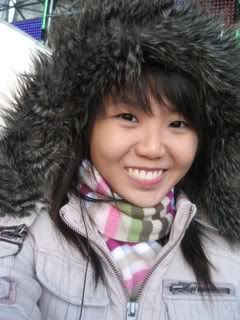 it was very very cold, by the way
So i venture off stage and take a stroll...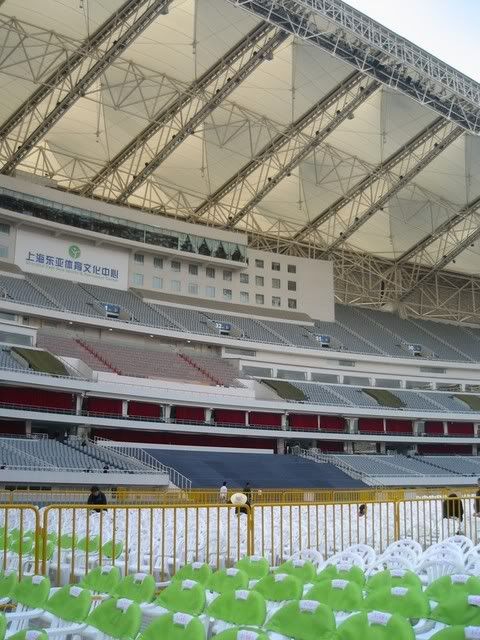 left view of seating arena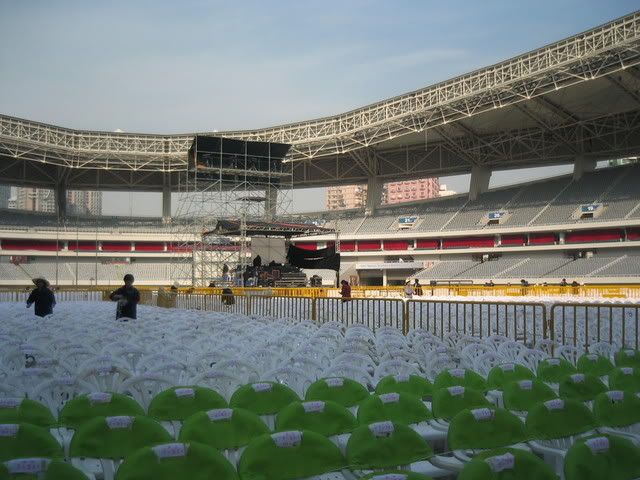 right view
(green-clothed seats are VIP!)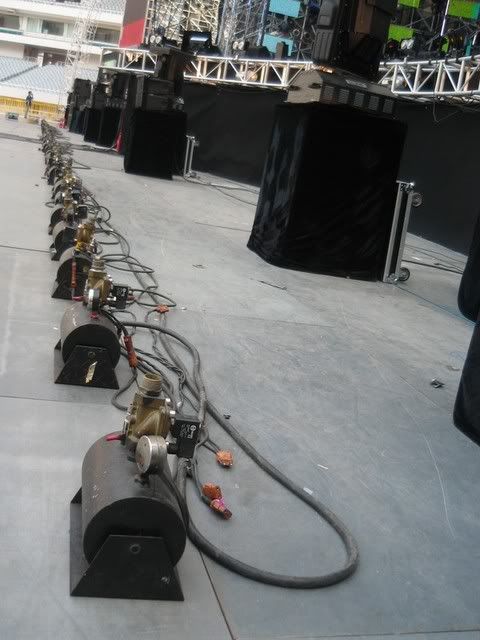 army of fireworks (to be ignited) saluting the stage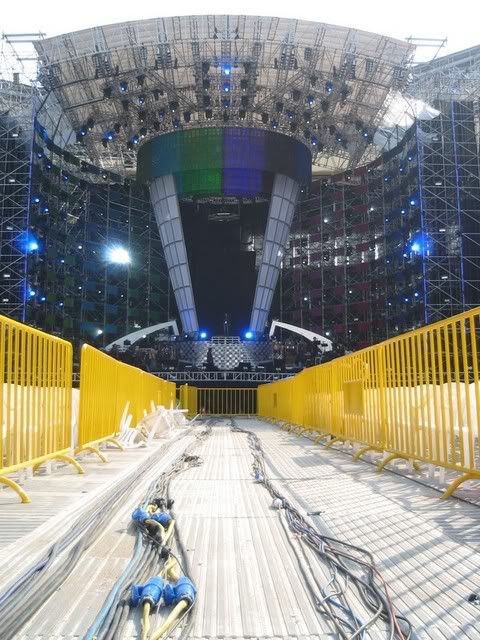 my fav picture of the stage.
that burned with fiery passion and crackled with glamour for one night,
gone the next day.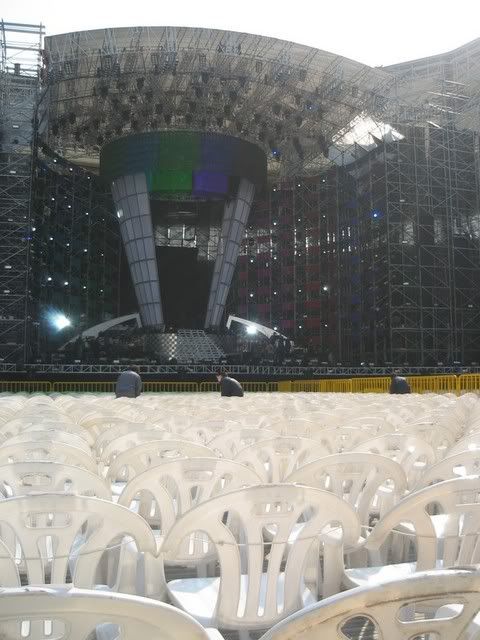 across the sea(ts)
more lights flank the sides of the stage,
with screen of mammoth proportions
Showtime!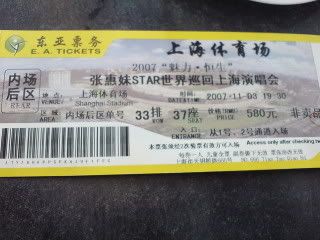 Chanel was in Shanghai for work,
so she dropped by!!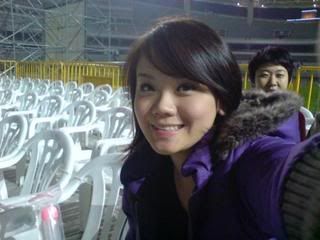 photos courtesy of Chanel :)
We get ready backstage...
with kheng long bosco
My dress is a tailor-made gorgeousness of
shiny PVC and quietly lethal sequins (which cut my arms and thighs)
plus very bling earrings
plus my secret agent killer thigh-high boots!
(that left my toes numb for the next 3 days...
i thought i would never feel them again)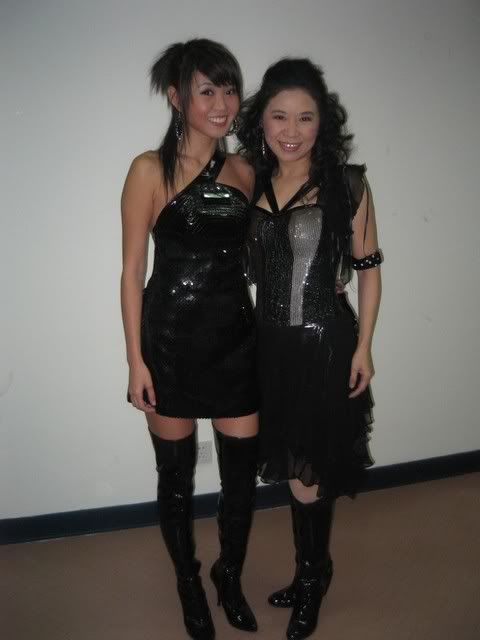 with 小芬姐! Queen of Backing Vocals in Chinese pop music
the Singaporean backing vocalists -
David Tan and Jim Lim (also known as Talented Lim, Talimted, ELYS. (Einstein Lim Yeek Sinn), SELYS (Stevie Einstein Lim Yeek Sinn), etc.)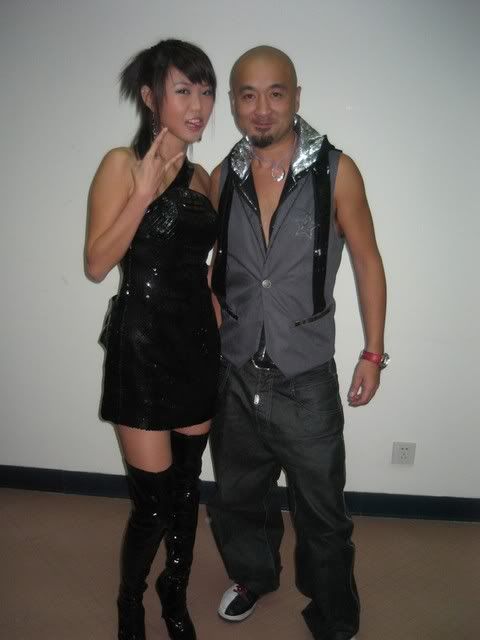 with 小伟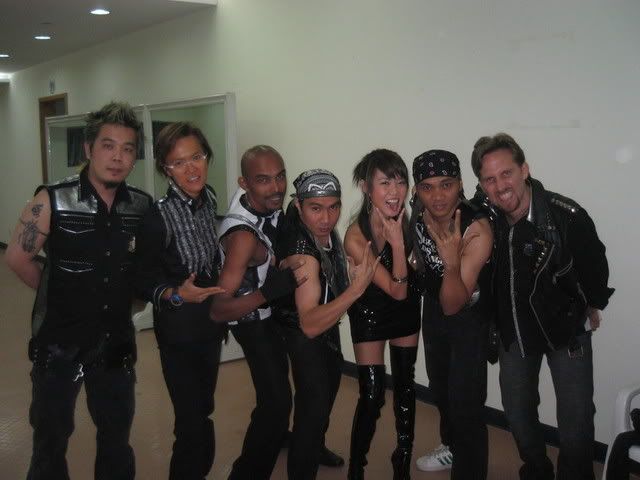 rockin out with the rest of the band!
Mei, Mohd Noor, Casey, Ujang, Jamie :)
Onstage!!!
Not many pix -
either blurred or I was busy singing and trying to keep warm by bouncing around.
It was what, 12 degrees Celsius?!?!,
in my little black dress.
the Shanghai crowd!
golden confetti showers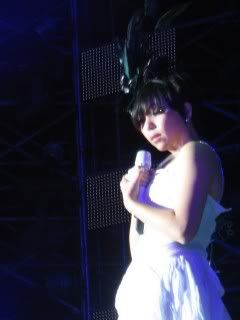 pensive amei
my wedding gown
my fav costume!
sexy androgynous is so in.
her mic stand looks like a sailormoon prop
go jamie! YEOOOOOOWWWW!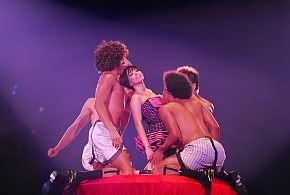 hot bodies in cold cold night air
sing & strum with the fans :)
The show ends,
we collapse in exhaustion.
And head on to post-party
And the next day we head home :)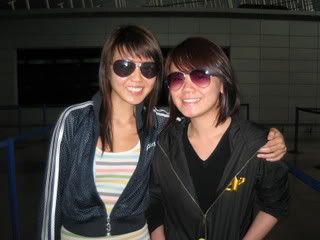 totally unplanned superstar sighting at airport, sharing the same plane back home.
dawn! it doesn't only happen to you haha