the daily news feed of earthquake victims always make me cry.
i am getting a little jaded of these armageddon images,
but at the same time inspired by all the acts of warmth and human kindness.
i was happy to be part of a charity drive spearheaded by 玖建,
he wrote a song and through word of mouth gathered several artistes/celebrities/singers/actors/dancers etc for an audio-visual recording.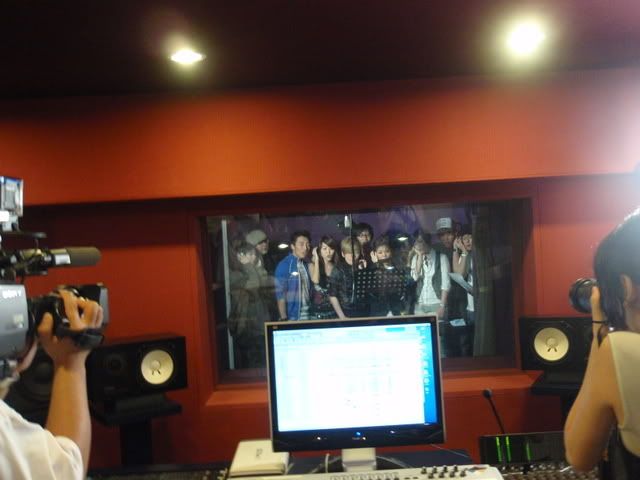 this is but 1/10th of those present for the recording :)
Media is a tool we can use to relay images of painful reality, or hopeful ideals.
We faced the camera and said,
买CD, 送爱心.
众志成城, 帮助四川的灾民!
Buy the CD (it should be out soon), or find an organisation,
donate some love. <3