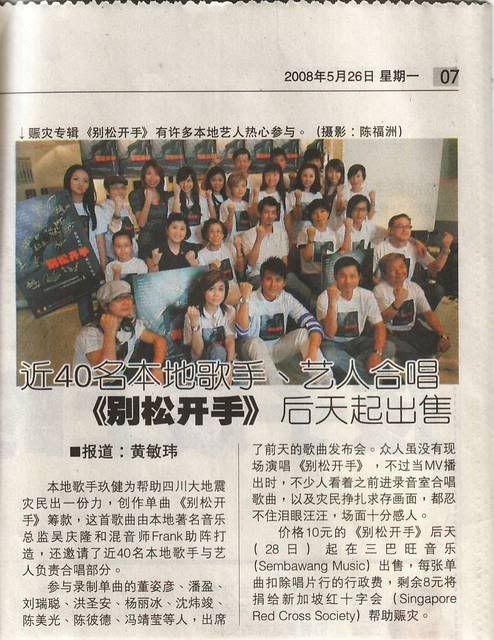 support!
the press conference was held the past weekend at
Whitebait and Kale
,
(i couldn't keep my hands off their smoked salmon, or that's what i think it is)
and representatives from Singapore Red Cross, Singapore Chamber of Commerce & Industry in China, and Sembawang Music were present.
The Chairman of SingCham was a Singaporean based in China for 12 years,
and she spoke of how the Singaporean business people were the 1st foreign organisation to rally donations and to initiate a helping hand,
and she nearly broke down while giving her speech.
Hearing her relate her 1st hand experiences really brought
a very real perspective to the tragedy,
and the climbing casualty figures became a monstrosity of pain,
than just jaded statistics.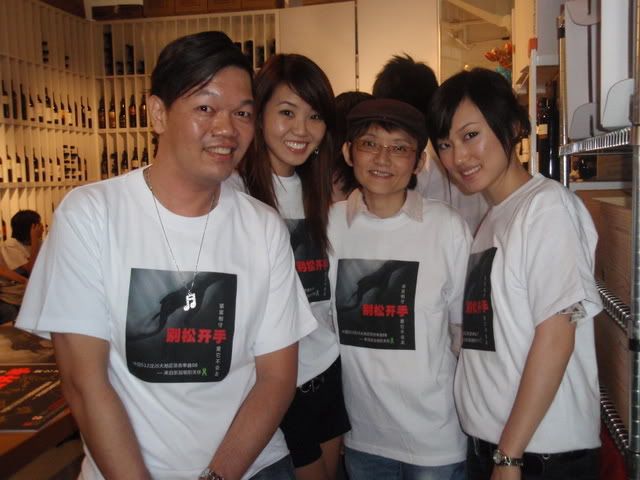 with Peter laoshi and Green Swallow!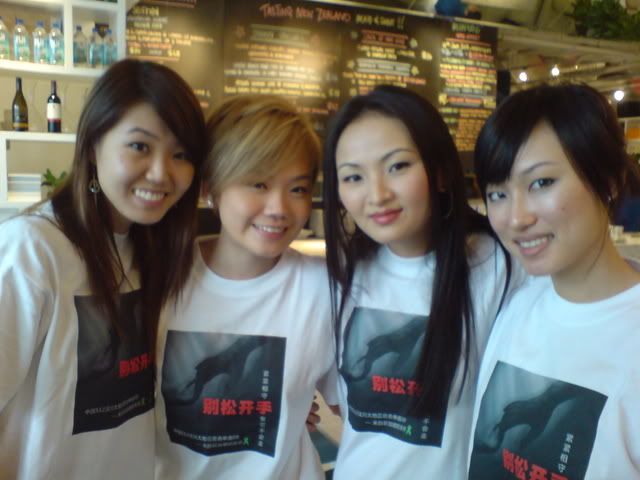 with Emma Yong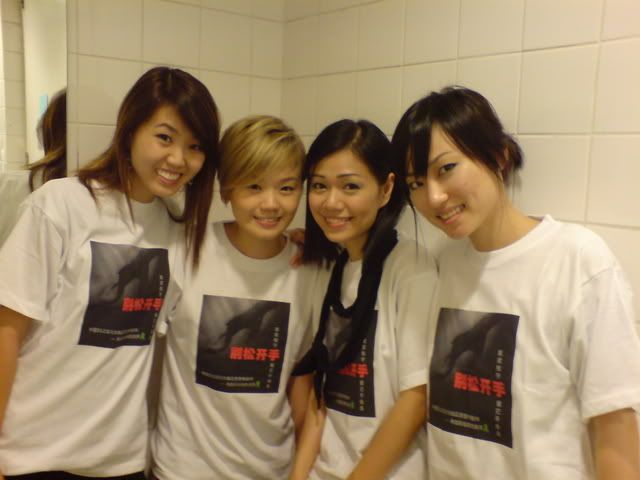 caught Jo Dong in the toilet :)
with Meixin!
we caught the 1st screening of the MV.
(of course not on this mini DV player!)
PS. I don't have a solo line in this song though,
I was singing as a chorus with several ex-Project Superstars.
玖建老师 had toiled endlessly on this project,
finding sponsors, partners,
recording, mixing and editing the song,
editing the MV...
all within a few days.
the least we could do for him was to sing a few lines,
and appear at the publicity shows.
i sincerely hope that with this little blog, or through facebook, etc,
that i can help in my little way to encourage more donations of love.
you can buy this CD from all Sembawang Music outlets,
$10 for the CD, $8 goes to the Red Cross, $2 for administrative fees.
Thank you :)