what is this!? a concert proposal!?
nah he is just kidding........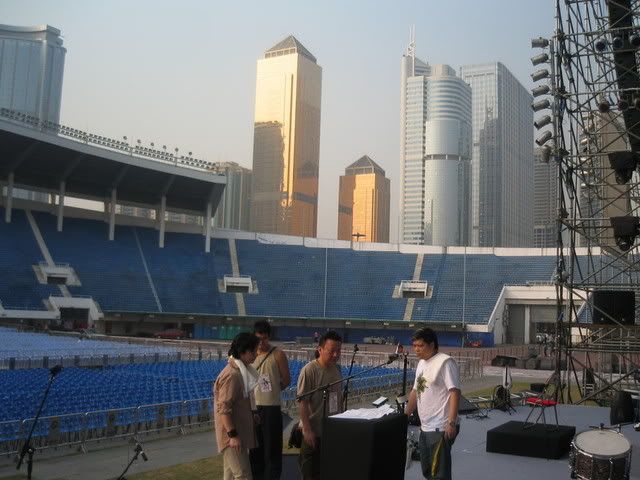 we're in the city of guangzhou,
plenty of skyscrapers in the vicinity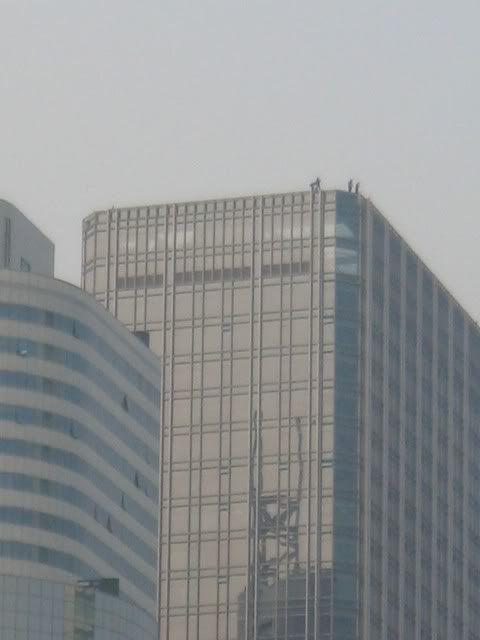 some bravehearts strolling along the rooftop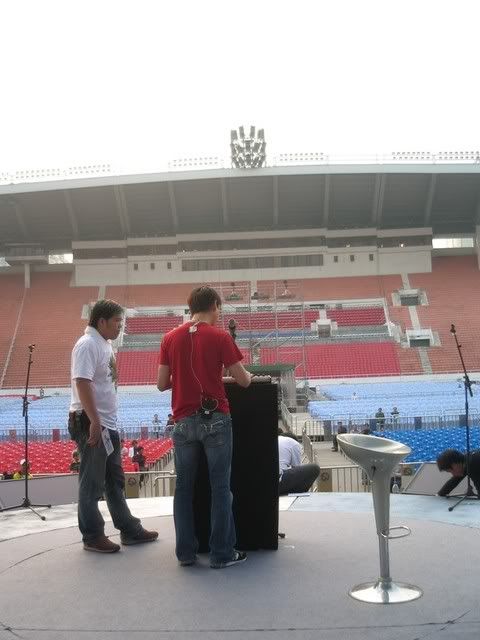 david tao checks out his vocoder during rehearsals,
which distorts his voice electronically.
check out the effect as he sings it for 鬼
are we charlies angels or what! a blonde, a brunette and... a black.
we rehearse till the sun sets...
in this series, you will experience for the first time
the glamourous life of touring musicians, illustrated:
fine dining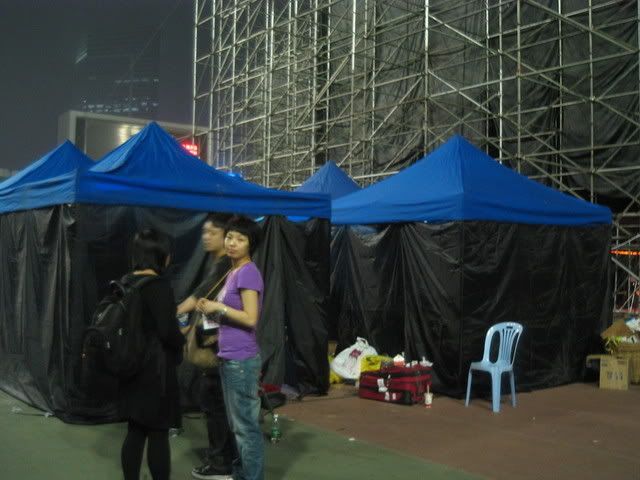 our changing/dining/rest rooms
you can smell our washroom from 500m away.
EVERYONE used these 2 cubicles - the production crew, sound crew, makeup and fashion dept, random workers, musicians, dancers etc.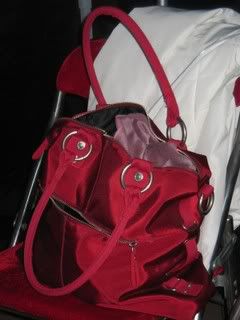 random pic of elisa's bag that i really like.
it's smiling at ya!
we pretty much just have to look forward to a good supper at the end of the day.
hey, we are in the land which gave birth to Cantonese cuisine..!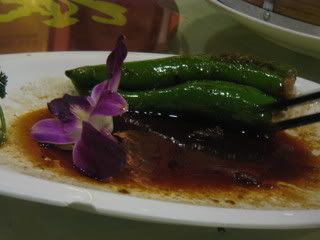 unbelivably good 青椒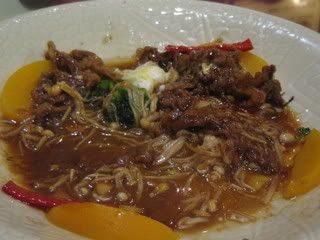 had to wolf down the food before coming to my senses to take a picture
beef and sprouts marinated in some orangey, citrus gravy. A-MAZ-ING.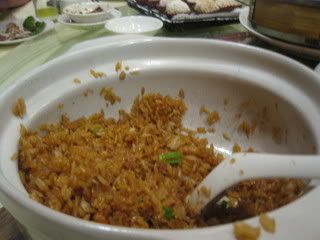 粒粒松软的炒饭
classic farmer's food,
some absolutely normal carrot soup
which they managed to make it taste like heaven.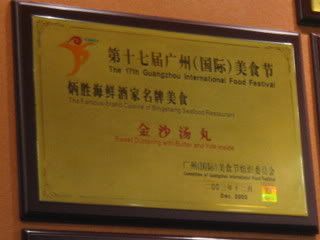 finally, some award winning desert: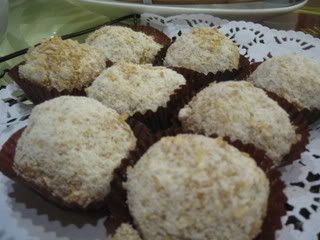 金沙汤丸
with almond powder, and a creamy sweet&salty egg-yolk filling.... *droooooool*
Showtime :)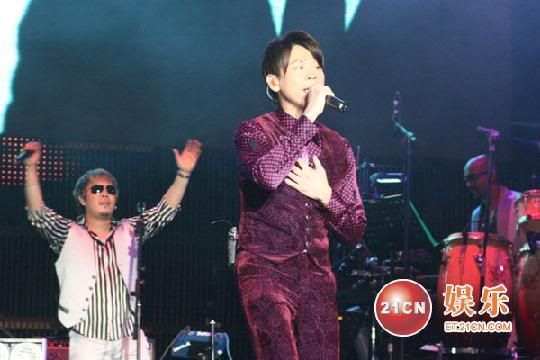 i should get myself some shades too.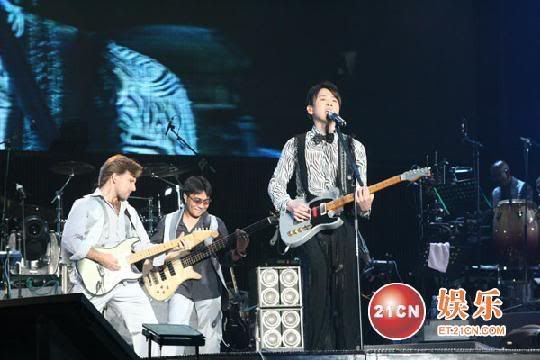 rawwwwkkkkk
cue war cry...
very emotional band choreography for the song 孙子兵法
featuring: legs
toast to success :)
David Tao's concert in Hong Kong March 22-24,
his concert in Singapore on April 19.
found this short report/preview of his Taipei concert last October:
Grab your tickets!