i ran out of CD-Rs in my home.
none in my sister's room either.
oh! when you need them the most!
i finally bought one, did a rough sequencing of the 13 tracks,
and burnt the 13 unmastered tracks of my album,
but to my dismay, there were 2 error files
so i ended up having only 11 tracks,
on my single, precious, sole CD-R.
nevertheless,
11/13 of my album is now spinning on my rides...
what better way to test-drive your album than in the car!
i am slowly but surely feeling the vibe of the album now...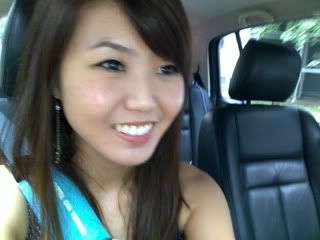 ahh. sequencing is so important!
my sequence 1.0 has proved to be flawed upon first listen,
i'll tweak it upon my next attempt to burn all 13 tracks!
ps. having said that, my boss is in charge of the track sequencing...
but i will hope to give my 2 cents worth :)