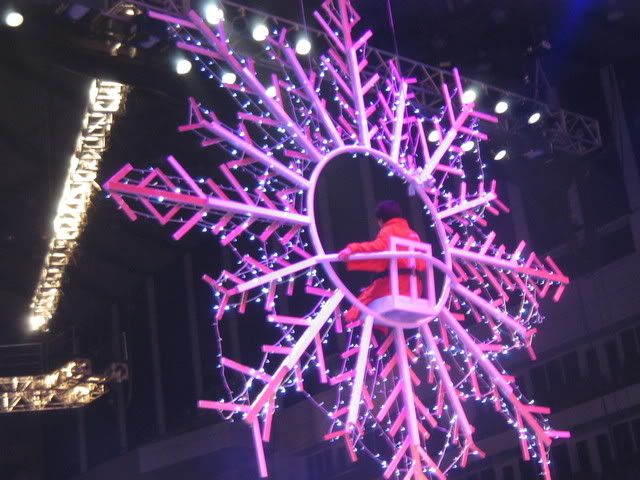 Merry Christmas~*!
Amei descends in a snowflake!
Amei called out names one by one, for band, dancers, production crew, etc
and we receive our xmas gift!
everyone gets an over-the-top bright red festive bath robe!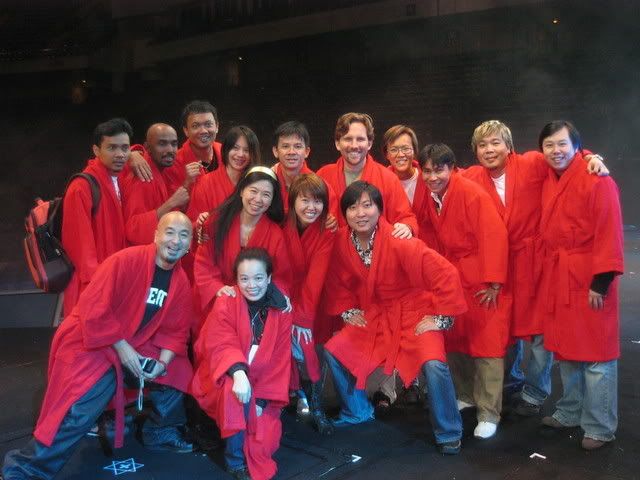 the band!
backing vocal family with Amei!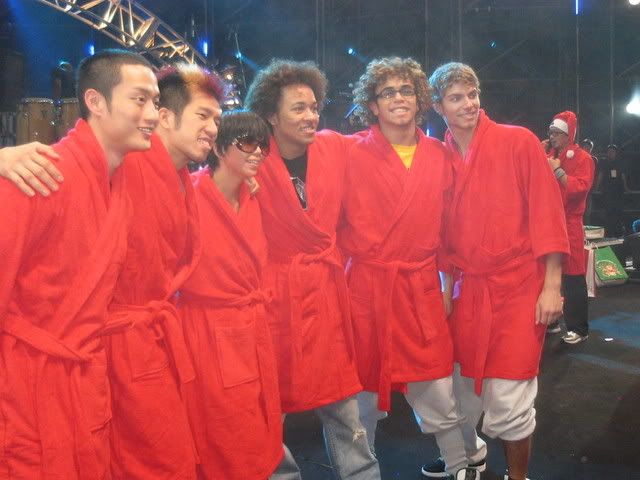 the dancers from NY and London
dancers from Taipei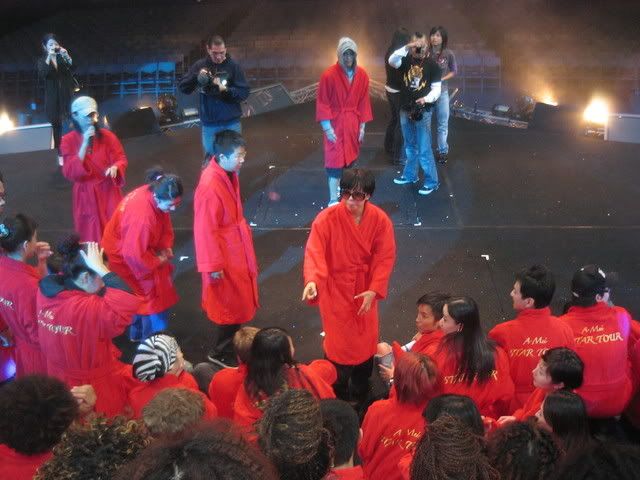 we line up on the stairs in the middle of the stage for group pic!
last show!! on christmas eve!!
everyone is in a party mood :)
"Everybody! Give me a RAWWWWKKK pose!!
Come come, LOCK!!"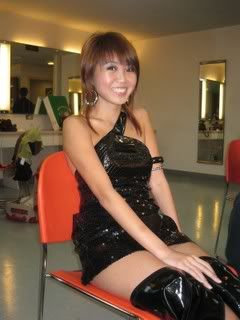 can't sit down properly without flashing myself :S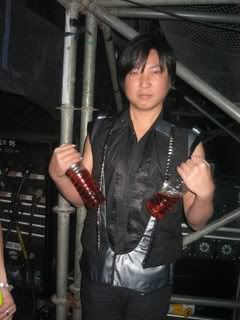 let loose yall!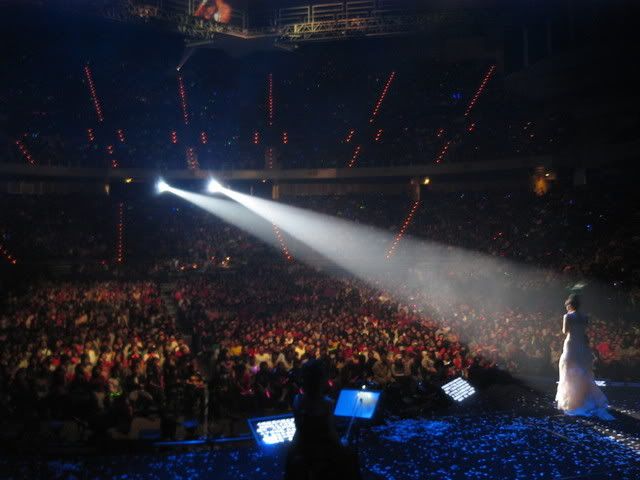 right after the last song we all whip out our robes
and pretend to look like santa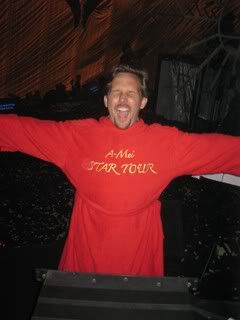 Amei Star Tour! must show!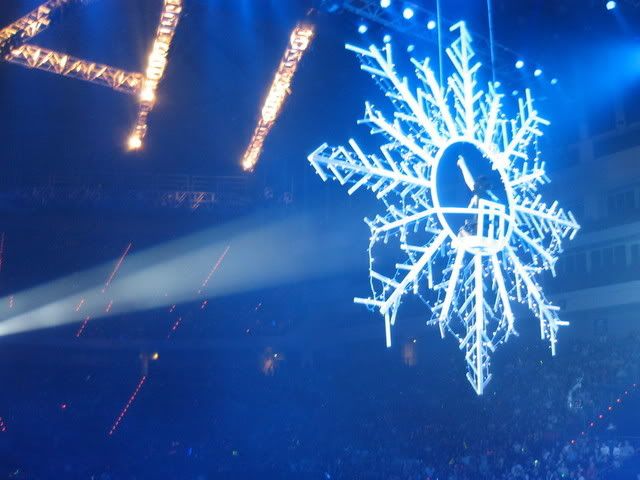 Amei sings Amazing Grace...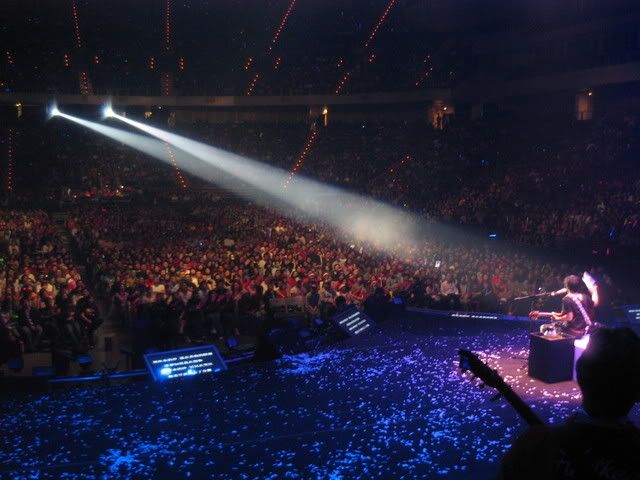 sing&strum with the audience
everyone joins the party onstage!
confetti!!! balloons!!! everyone goes berserk!!!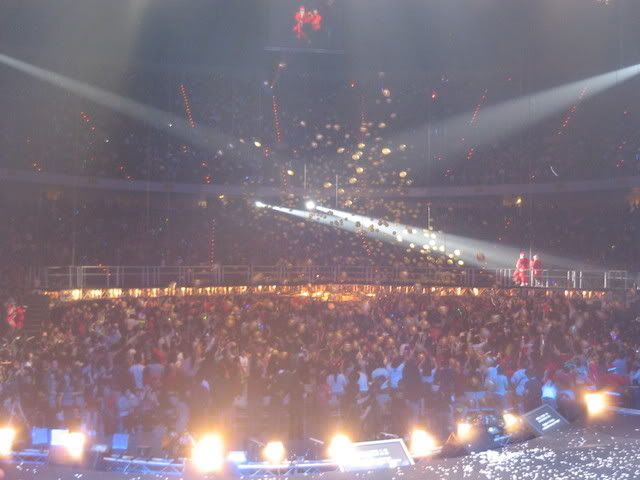 Amei goes sooooo close to the audience at the back
followed by present-spewing Santas!
everyone at this point is going nuts.
i have crazy videos i tried to take while running all amok on stage.
but they're really too blur :p
i'll try again next time!
the post-party lasts till 5am...
some peeps you might not have seen upclose on my blog
sisqo and joe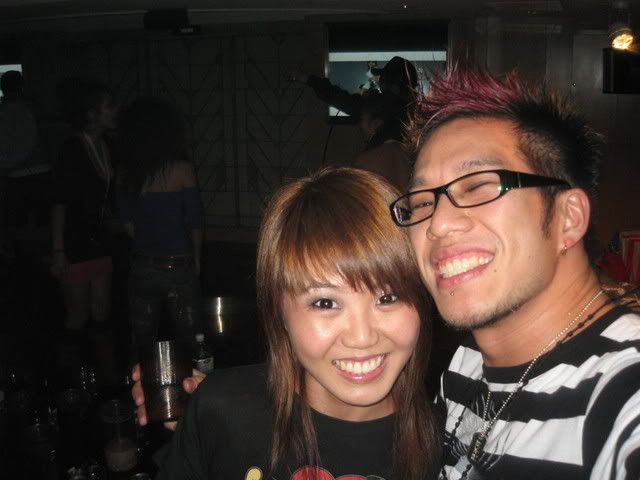 patrick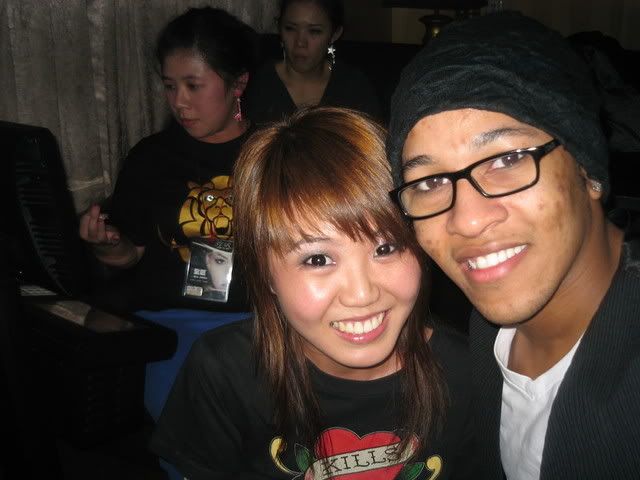 lee, the flipper!!
Diva!!!
still, some 凉面 at 5am before we leave for Singapore in an hour...
The concert DVD should be based on footage from these 3 days,
wonder if they'd include the Christmas segment :)
x0x0,
kewei