my friends have watched fish leong,
complaining about how difficult it is to get jay chou's tickets...
but i am happily dwelling in Jacky Cheung bliss :)
i caught the Jan6 Encore concert at the Stadium
and was excited to be part of the thronging masses heading towards
a night of 金曲!
the crowd was nearly mid-20s and above, very few light sticks,
in fact a pretty static crowd even throughout the party songs.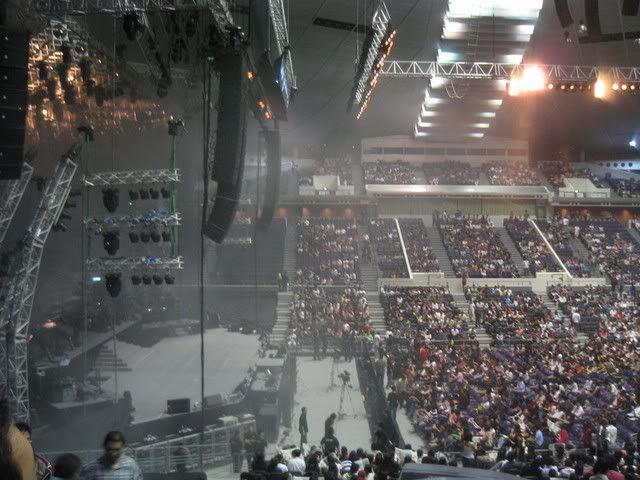 i'm not a regular concert-goer,
the only Mandarin pop concerts I paid to watch were
incidentally, David Tao's Soul Power tour (his first one)...
Lee Hom's 盖世英雄 tour last year...
and this one.
!!!
The only English concert I paid to watch was Alicia Keys.
Anyways!
I figured other than Amei, DT, Lee Hom...
there were really no more vocal powerhouses in the Chinese pop scene,
so Jacky Cheung had to be it :)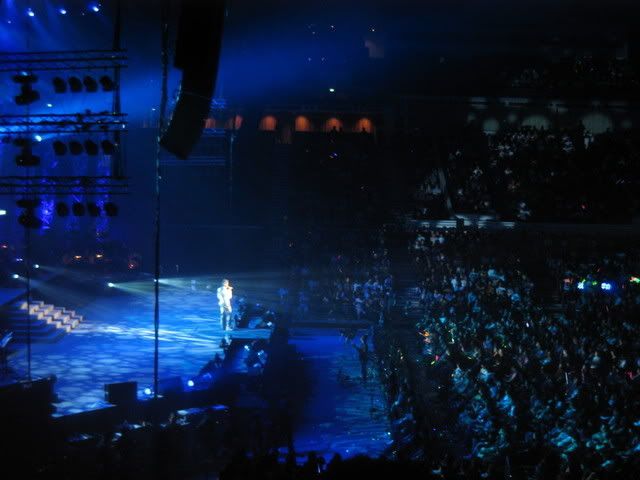 The way he promised to sing as many songs as he could for the audience,
it felt like he saw himself as rendering a service to others,
rather than a popstar demanding deserved attention.
I have long heard many stories of his humility and affability,
but it was really apparent in the way he spoke.
It was his 93rd show, long live the Heavenly King!
A full year of touring is unimaginable.
Almost everyone in the crew and production have fallen seriously ill at some point of time.
His voice faltered a little, but he carried on singing and singing.
Like he said before his last song,
我是歌手,不是超人。
He ended the concert with 祝福, my Primary 6 graduation song :)
What memories...