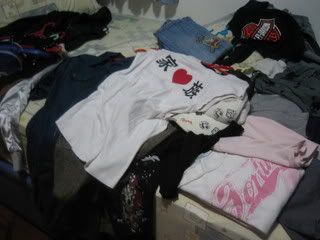 packing for 7 days is no joke.
i've been used to the usual 4-days away itinerary,
so trying to coordinate 7 days (while guessing at the weather)
worth of casual tops,dressy tops, comfy pants for the plane, normal pants for the cold weather, shorts, stockings to match my shorts (i brought 4 pairs of different colours in the end), scarves, shoes etc
was nothing short of confusing.
halfway through packing (in 3 hrs time i had to be at the airport -_-")
i discovered this.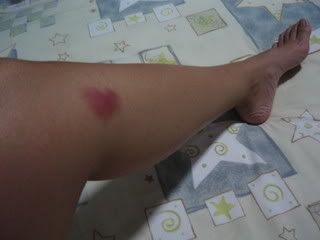 a heart-shaped blueblack!!!
i am soooo amused.
zip to transit at KL to Taipei.
plane tickets were crazy booked for the festive season
so we couldn't take a direct flight to Taipei.
zip to Taipei.
we always stay at Sunworld Dynasty Hotel
since it's across the street from Taipei Arena, where the concerts are held.
Next to the Hotel is a shopping complex,
there is a foodcourt at the basement with the BBEEESSSTTTT shabu shabu in the world.
My #1 comfort food after a long day of travel :)
Even the waitresses recognise me and David Tan already!!! OMG.
okay, i was too busy eating and
bathing in thin slices of beef and fresh fish bliss,
so i didn't take any photos.
zip to rehearsals
casey bassy!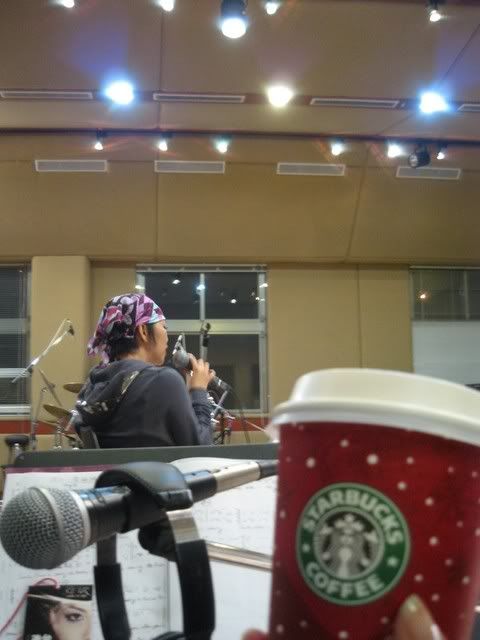 i'm not a coffee drinker,
but there are always lattes hanging around at rehearsals.
i was in need of a warm drink,
and relaxing with a gaily-coloured warm drink, to Amei's singing,
is one of the best treats in life.
lunch the next day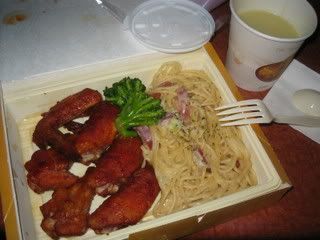 roasted chicken wings, spaghetti, corn soup. mm deliciouuuus.
strawberry milk tea!
not just milk, but milk tea!
i love it.
@ the venue:
(p.s. there were several additions to stage props customised for the arena,
since the outdoor stadium in Shanghai was too huge,
and the show in Singapore was on a 4-sided stage.)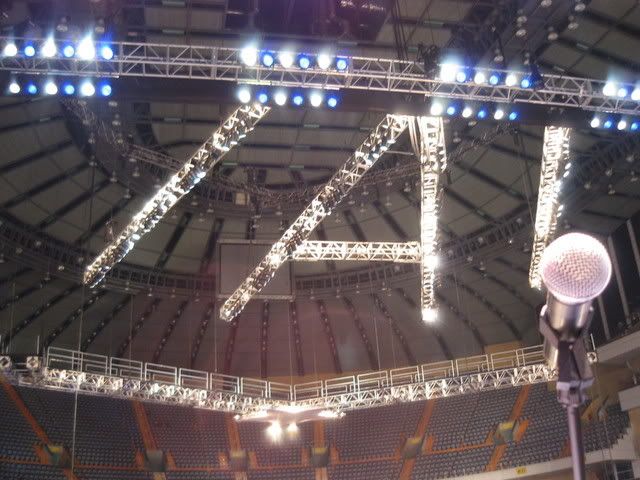 this ginormous A that is kept snugly cross the ceiling
meets the audience while they await Amei!
Once the concert starts,
the A slowly rises back into the ceiling
in an A-for-freaking-Awesome fashion.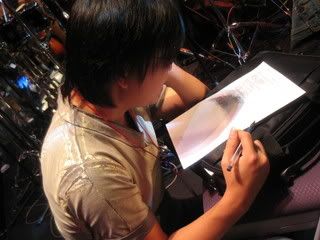 Jim figures out chords for Amei's sing&strum session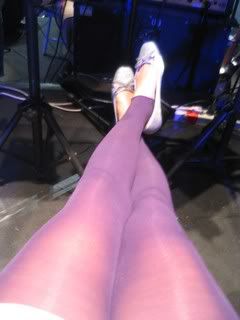 so i twiddle my toes
a very long rehearsal ends, and we seek comfort food :)
shabu shabu in tomato soup!!!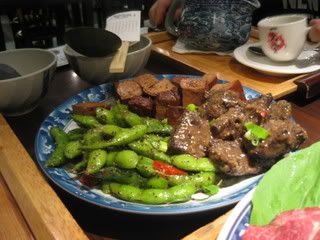 i love edameme beans.
do you fancy some 猪血糕?
gross to me.
1st Day of concert!
曹格 as guest artiste :)
right at the finale, this royal gold curtain descends in front of the stage...
only to fall when amei reappears for the encore :)
a little video to whet your tastebuds.
this show was gonna be recorded for DVD release,
so we were all rather jittery.
but, it had been a while since the last concert,
and ... I still cry at the
same lines
...

2nd Day of Concert!

萧敬腾 as special guest :)
@ rehearsal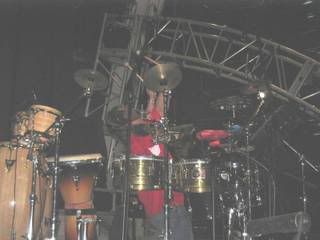 david takes over cymbal rolls for 一眼瞬间 haha!
at the grand piano, during concert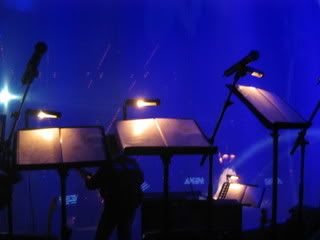 Hypothesis:
height of our score stands = level of commitment to singing accurately.
hypothesis will be proven when live concert tracks are released.
relak one corner
camwhore for a bit
i love shots when the fill lights illuminate everyone.
every night was just party party party...
did i mention... our makeup artists were from MAC!
who released a special edition of shades for Amei!
I was a happy girl :)
I found
this
on the net while surfing for Amei MAC stuff,
*girly squeal of delight*
it shows all the face-colour charts of Amei
which were designed by the makeup artists for her MVs :)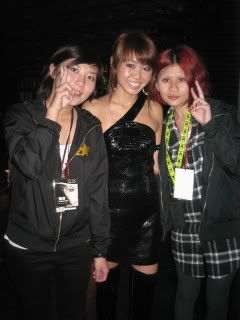 my cutesy hairstylist duo!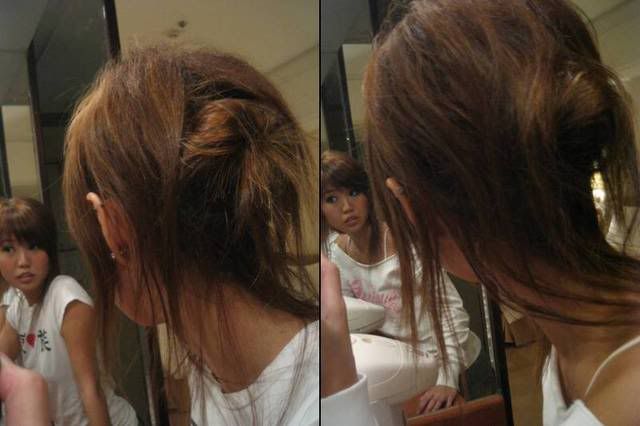 hair and makeup for 1st and 2nd day :)
my makeup was quite different.
1st day: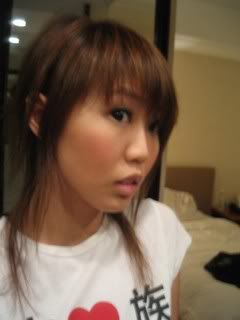 2nd day: more smoky eyes :)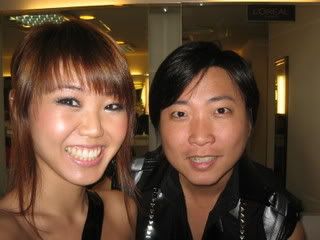 Weiwei, designer for the band's costumes came by!
she was the one i
mentioned
who brought me shopping at 忠孝东区 for my crazy thigh-high boots :)
3rd Day of Concert - XmasEve!!!~*
i'll... leave that for the next entry :)
too many pics la!