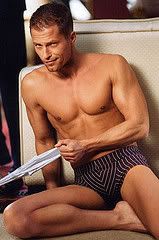 super hot german actor in keinohrhasen (rabbit without ears) - Til Schweiger
how could such divine hotness slip beneath the radar of our mass cultural consumption madness, on my side of the world?
I know I seldom gush about hot men in my blog.
But it was the first time I watched a German film
(thank god for long plane flights that allows for exploration)
and I loved this film!
It is your run-of-the-mill romantic comedy, but it was smart, witty, refreshing
and filled with beautiful people and cute little kids! *swoon*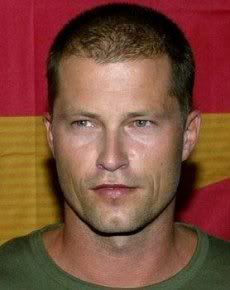 What's not to like about a macho charming hunk who reveals his sweet side with children???
I heard it's showing on local screens so go catch it! (or maybe this post is too late)
It's the number 1 German movie of the year!
PS. I just read that he is also the director, producer and scriptwriter of the film.
O_o *melts in to a puddle*