i was really bored the other night
and snapped random stuff that was lying around me.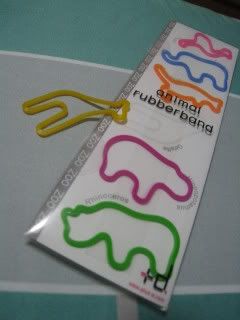 ridiculously cute rubber bands!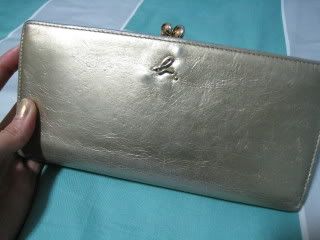 this is my very chic and very classic light gold agnes b wallet -
i love to keep my dollar notes straight.
the colour's kinda faded at the edges though :(
i am such a fan of agnes b!
a friend from facebook knew i was going to HK,
and said i should go here
agnesb-DELICES
!!
pretty chocs!!
b yourself!
b perfect!
sweeeeet!
i'm not an iphone person - this does just fine :)
i have the cutest rainbow gatsby toy!
also... I Can Give You Gatsby ringtone!!
more photos of HK soon...